5 Tips on choosing the right photographer for you!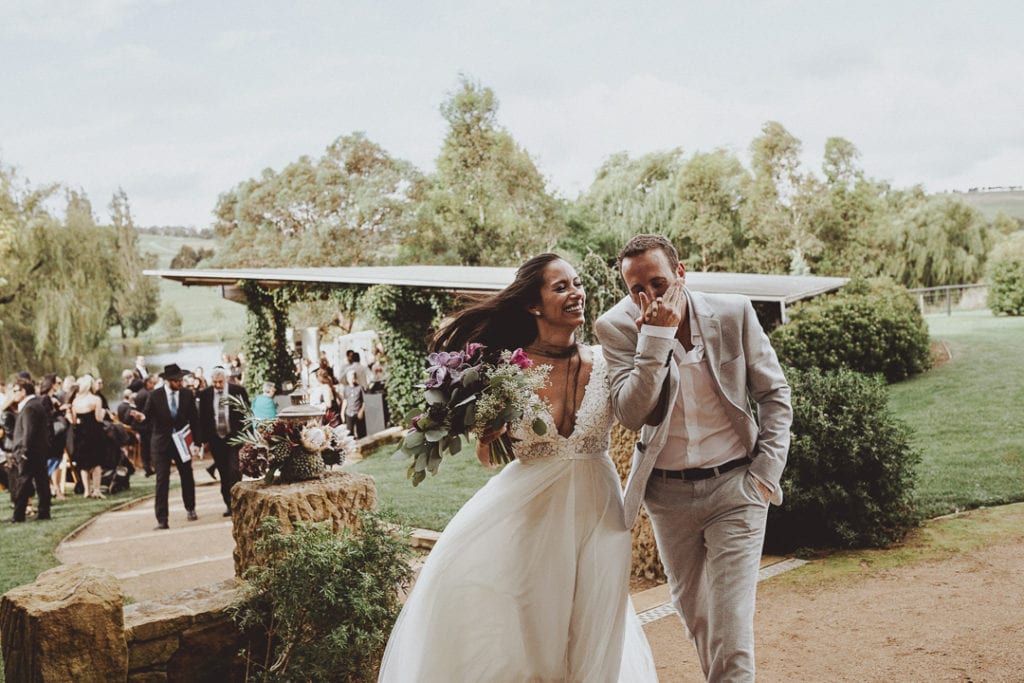 NUMBER ONE: Settle on a style, research photographers via Instagram, blogs, trade shows, wedding magazines or word of mouth and decide what type of photography style you prefer. Then narrow in on what you like and draws you specifically to them. Try to dissect what feels most authentic to you and your partner. Maybe it's formal-posed portraits, a classic photography style or a story style with a photojournalistic feel.
Things to consider, a posed stylistic approach will often be more about the photographer's ideas and art rather than the uniqueness of your wedding story. Often this style or approach can lead to a set of generic images with little authenticity that the photographer shoots at every wedding.
A photojournalist will think less about posing although there is always a degree of direction and more about letting the day flow naturally and capturing the unique story as it unfolds.
Couples tend to enjoy this approach because the focus is more about the day than the photographs.
But if there's a special style you love, make sure to focus on photographers who specialize in it.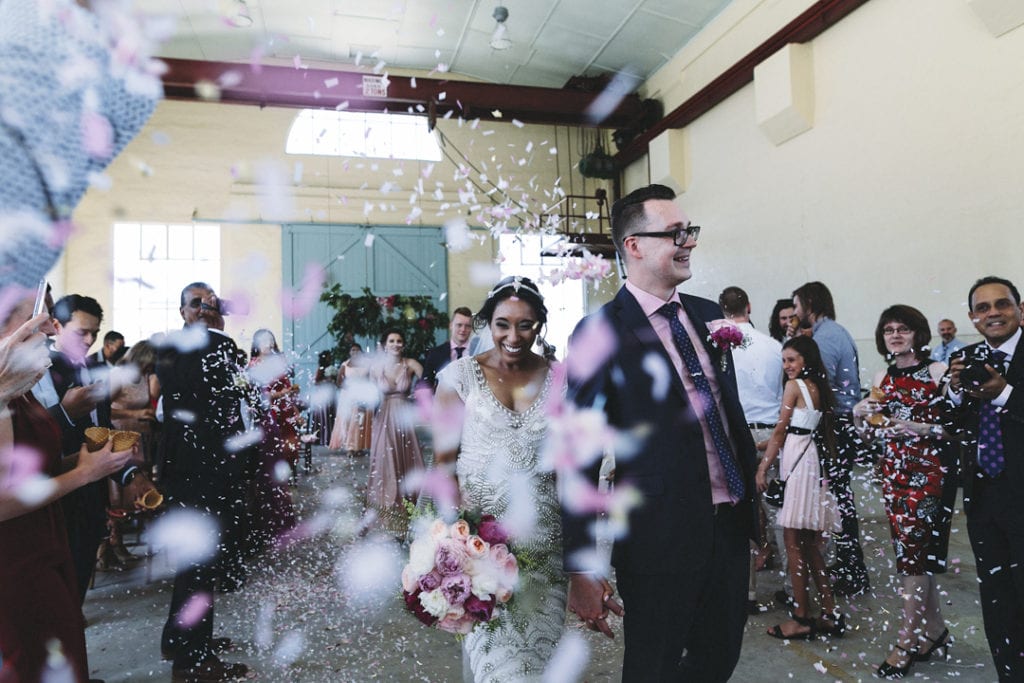 NUMBER TWO: Make a short list of three to five photographers that you feel will shoot the style you are keen on and make appointments to go meet them.
Don't price shop until you have met all the photographers on your list as often with photography you do really get what you pay for.
Consider how much of the day you may want to be covered if your event needs one or perhaps two photographers and what inclusions you may want.
Digital files are great but a bit of a false economy as once the images hit your hard drive they are very rarely seen again.
Whereas tangible albums and prints are always top of mind when placed around your home! Once you know these things it will be easier to compare what each photographer offers.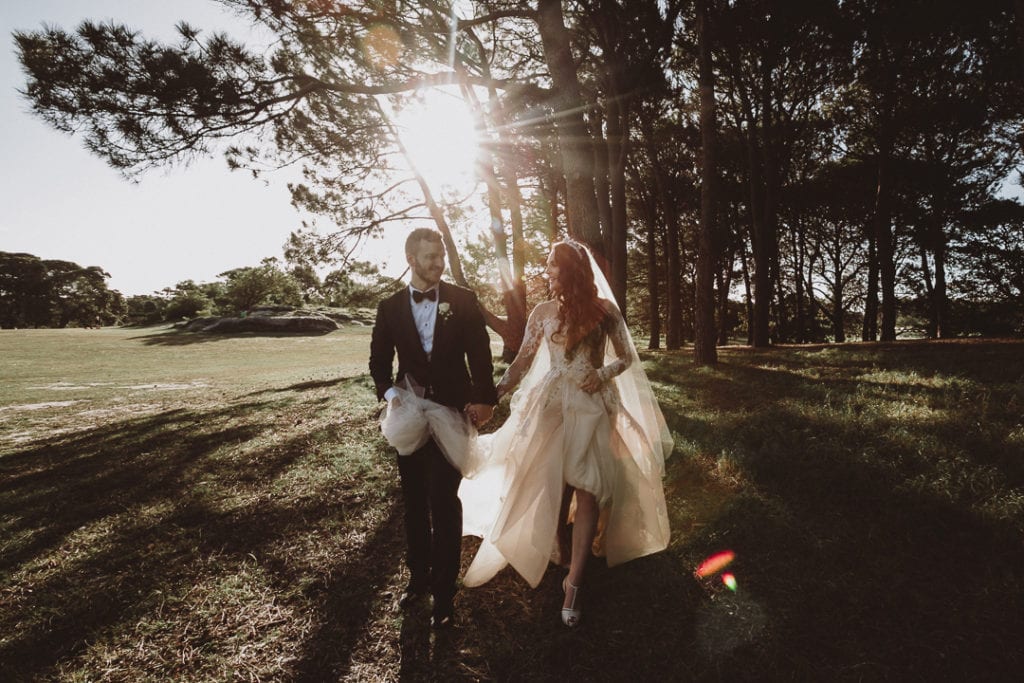 NUMBER THREE: An album is going to be one of your most treasured possessions and something you are definitely going to want!
When reviewing the sample albums of each prospective photographer, closely look at the style of pages. Is the paper style of gloss or matt in nature, gloss or shiny paper is considered old school and a little outdated.
Whilst matt paper with texture is considered as modern and fine art.
Look for the crispness of images, do any images look blurred or soft. This is a good indication of poor technical ability or the use of cheap and not long lasting materials.
Thoughtful compositions and good design are very important also, clustering a bulk load of mismatching different style images on a page will look amateurish and naive.
"An album should give someone who wasn't at the wedding the feeling that they were".
It's also very important that you detect a certain sensitivity in capturing of people's emotions; make sure the subjects look relaxed, with their expression being real and true and not looking like a deer caught in headlights.
An album that can be left on the coffee table offers more value because it will be picked up and looked through more often than one that sits in a cupboard.
NUMBER FOUR: Don't underestimate the importance of liking and bonding with your photographer.
The photographer you choose has a direct effect on how happy and enjoyable the wedding day can be. You will spend more time on the wedding day in the presence of your photographer than any other vendor.
So it is super important that your personalities mesh and you are able to enjoy the company of your chosen photographer.
Is the photographer excited by your vision when you describe it? When they make suggestions, do they present them in a clear and respectful way, or are they timid? Are their mannerisms off-putting?
In order to get the best photos, go with a pro who has a firm grasp of social graces but is bold enough to seek out great images and who, above all, puts you at ease and doesn't irritate you in any way.
Remember, they'll be shadowing your every move, and the more comfortable both of you are with the photographer, the better the photos will turn out.
To get the best photos, your photographer needs to be assertive enough to seek out great moments, cajoling enough to coax relaxed smiles and calm enough to be a positive force when things like the weather or other difficulties arise.
It is very important when considering a brand studio with multiple photographers that you meet the actual photographer who is available for your wedding.
Also quiz them more thoroughly when going through their samples to make sure they are showing you their work and not someone else who works at the studio.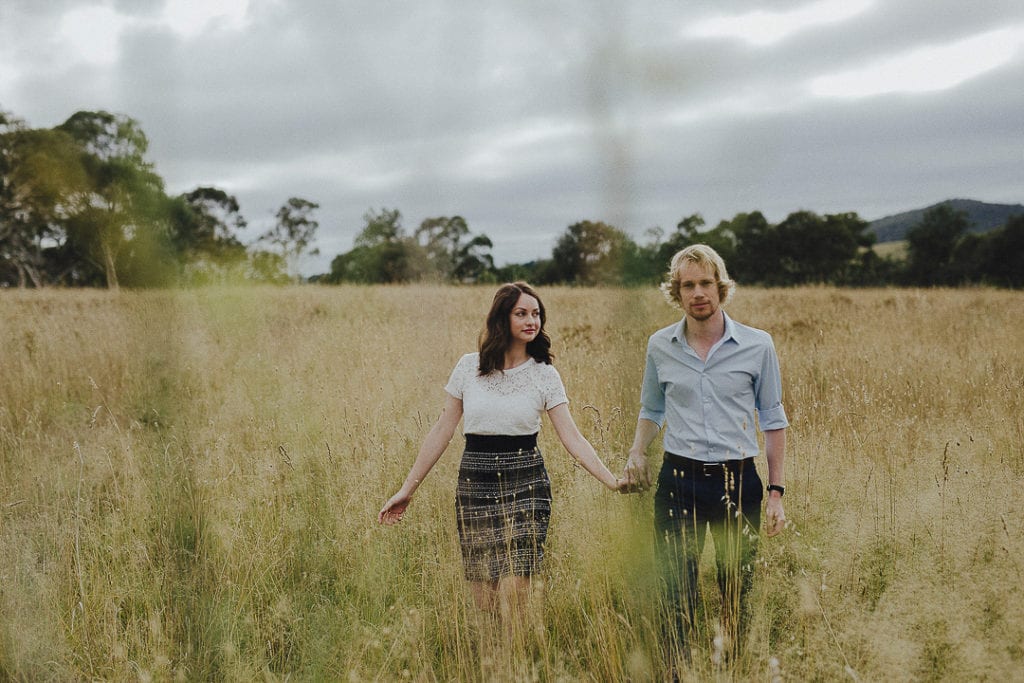 NUMBER FIVE: Taking part in a "trial" pre-wedding shoot can be an awesome opportunity and a wonderful way of seeing if you are choosing the right photographer for your big day.
Unfortunately, the majority of studios don't offer a shoot without the commitment of a deposit for the wedding. Which seems to be missing the point if the couple are locked in and will lose their deposit if they are not quite happy or if they have seen a red flag.
At the Beautiful Collective we call these shoots "Before Forever Sessions" and we offer them commitment-free as we are absolutely confident you will love the results.
We offer these sessions at certain times of the year for only $50.
Often couples will purchase prints from the shoot because they love the images so much and then confidently choose us for their wedding too!
Think this is something you may enjoy?
You can schedule a "Before Forever Session" for Sydney or Canberra below.
Sydney "Before Forever Sessions" can be scheduled here
Schedule Appointment
Canberra "Before Forever Sessions" can be scheduled here
Schedule Appointment
Want to arrange chat regarding your wedding photography click here

Back