Sydney City love session Dan + Amber
Sydney City love session Dan + Amber
Dan and Amber are a seriously awesome couple who we hit it of with right from the very first meeting. They have this positive outlook to life that is really infectious and nothing ever seems too much of a bother. Which is great because it was raining cats and dogs by the time we started their shoot. It was lucky though that we chose a city location with St James station near by and the city buildings helping to protect us from the elements.
It is easy to worry about what might happen during a photo shoot when it rains but it most cases it always works out. You just need to embrace it, enjoy the moment and have fun. I think trusting an accomplished and experienced photographer is part of the mix too.
Haley's favourite pics were taken outside the Prada store, running through the rain. My favourites were taken in the alley way next door to the State Theatre and on market st with St Mary's Cathedral in the background.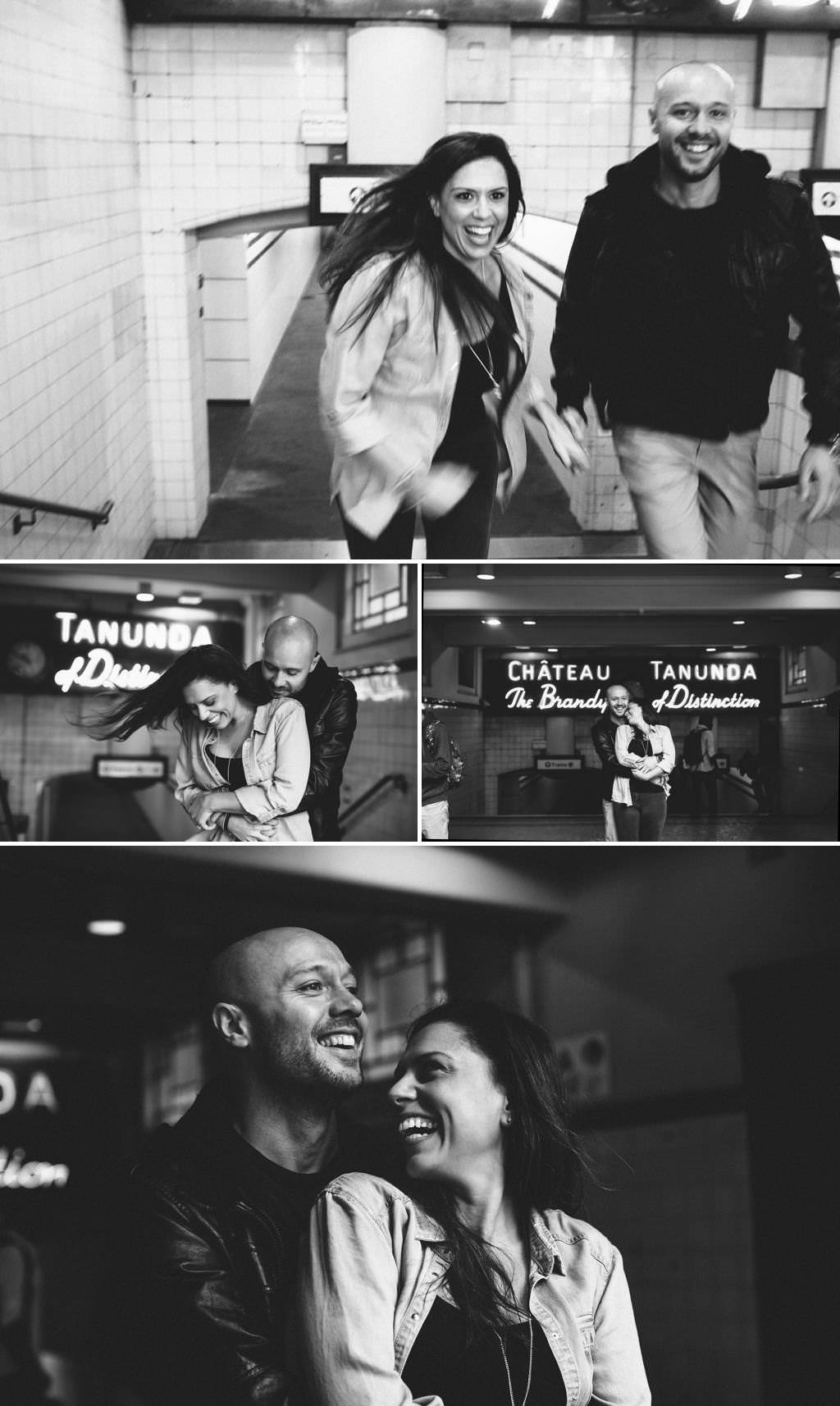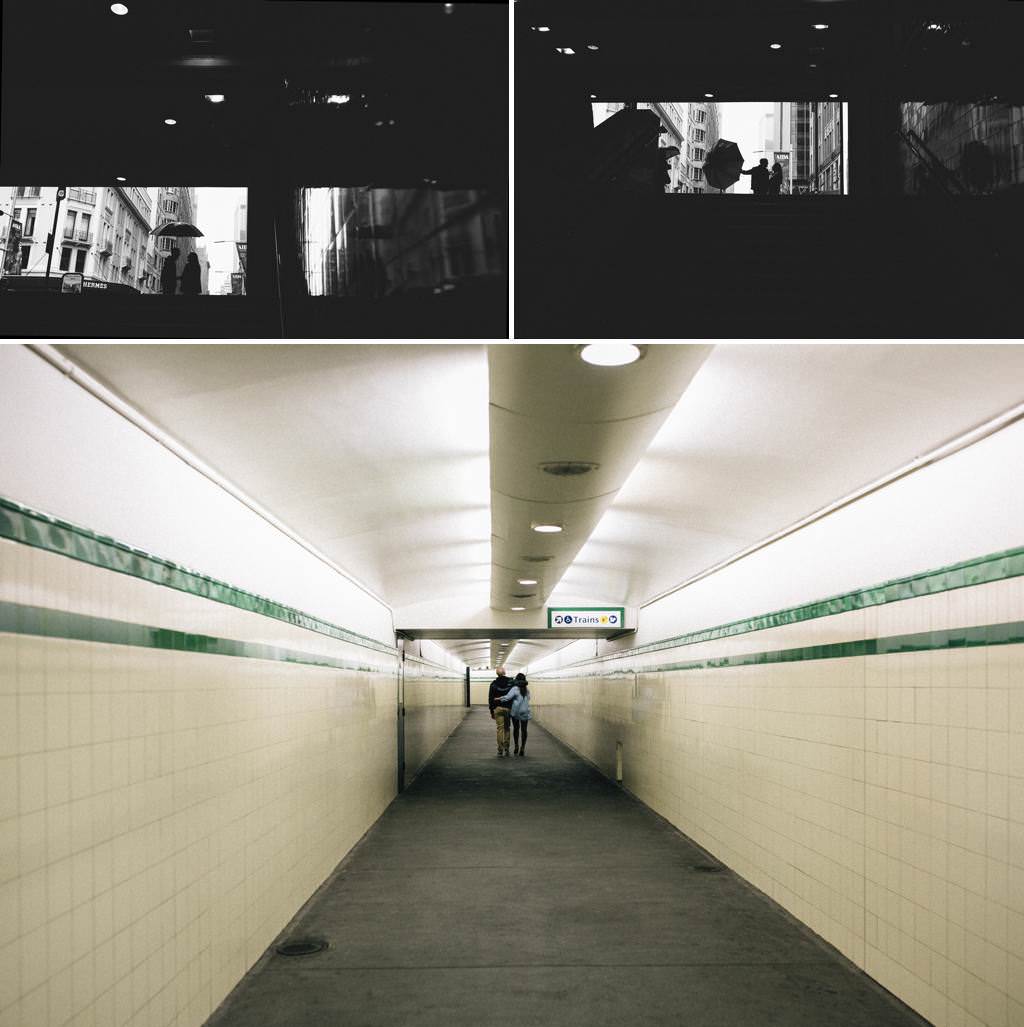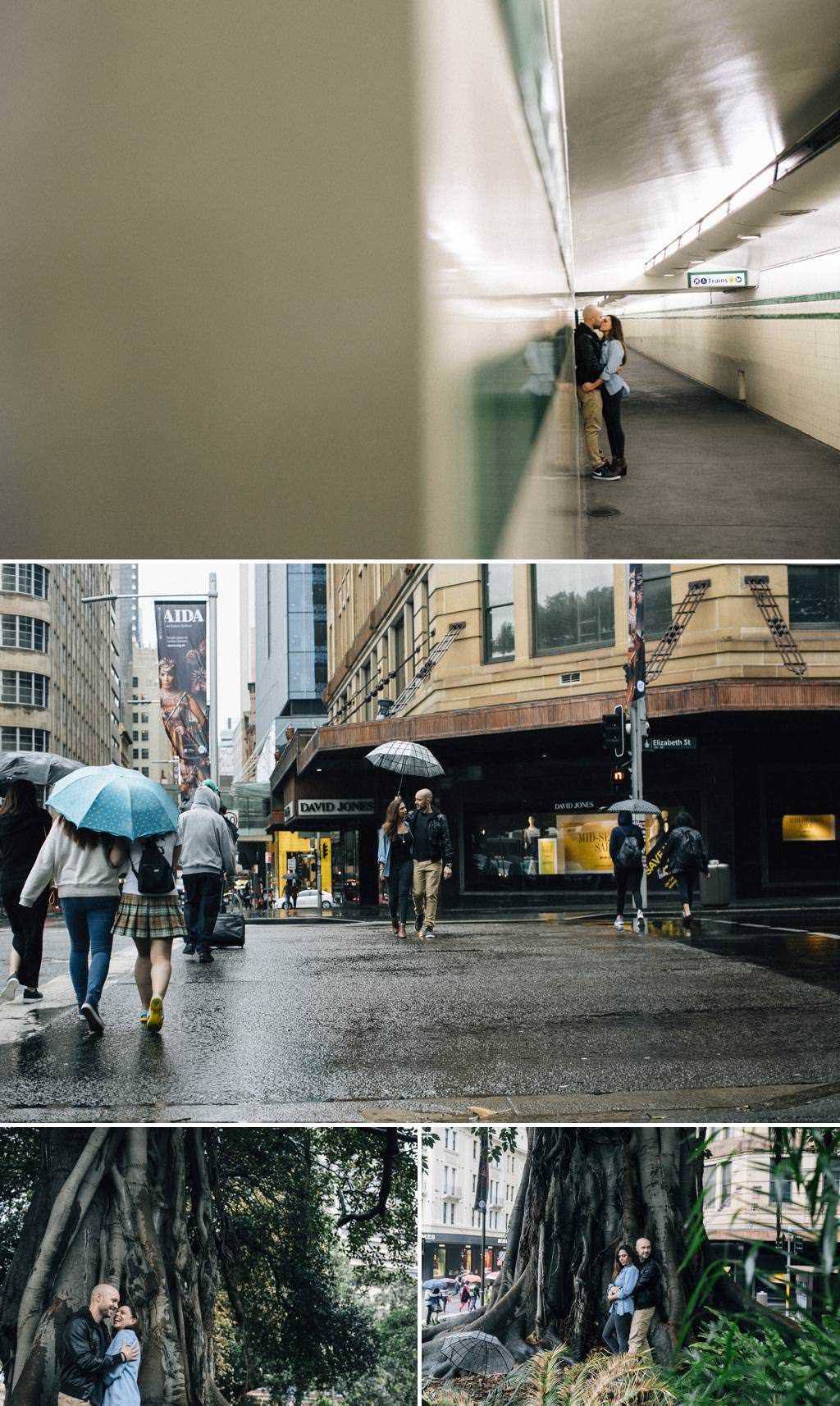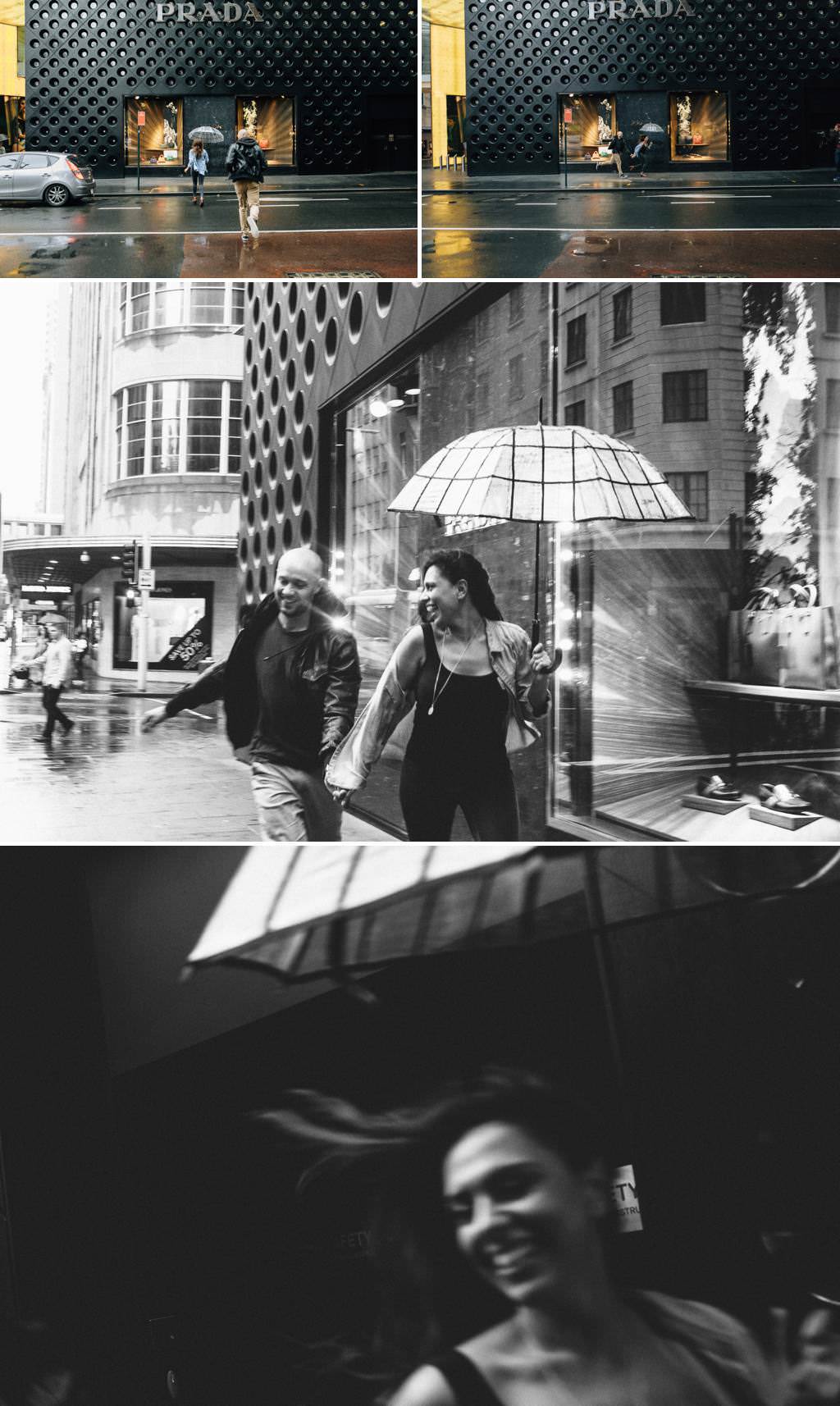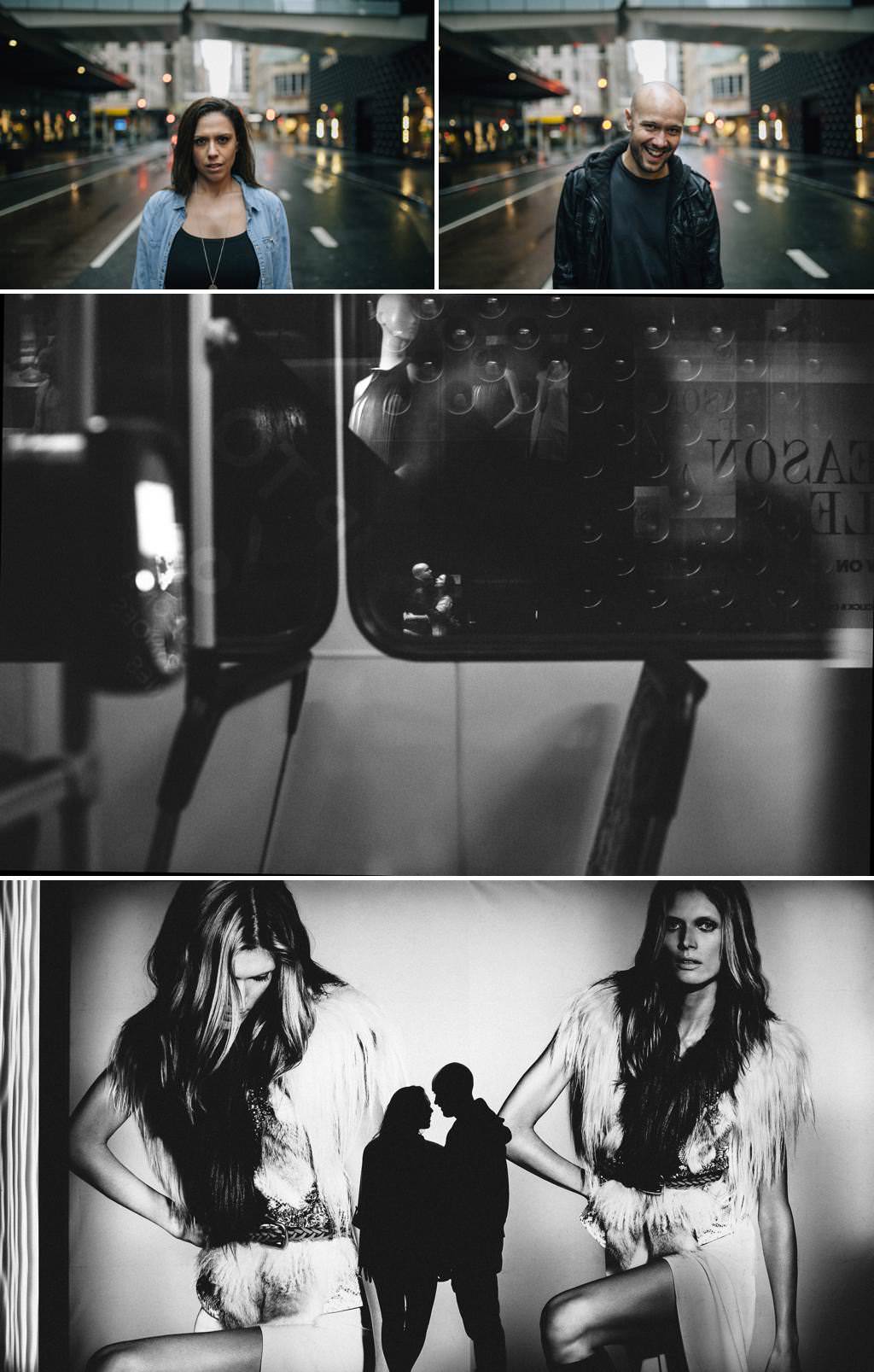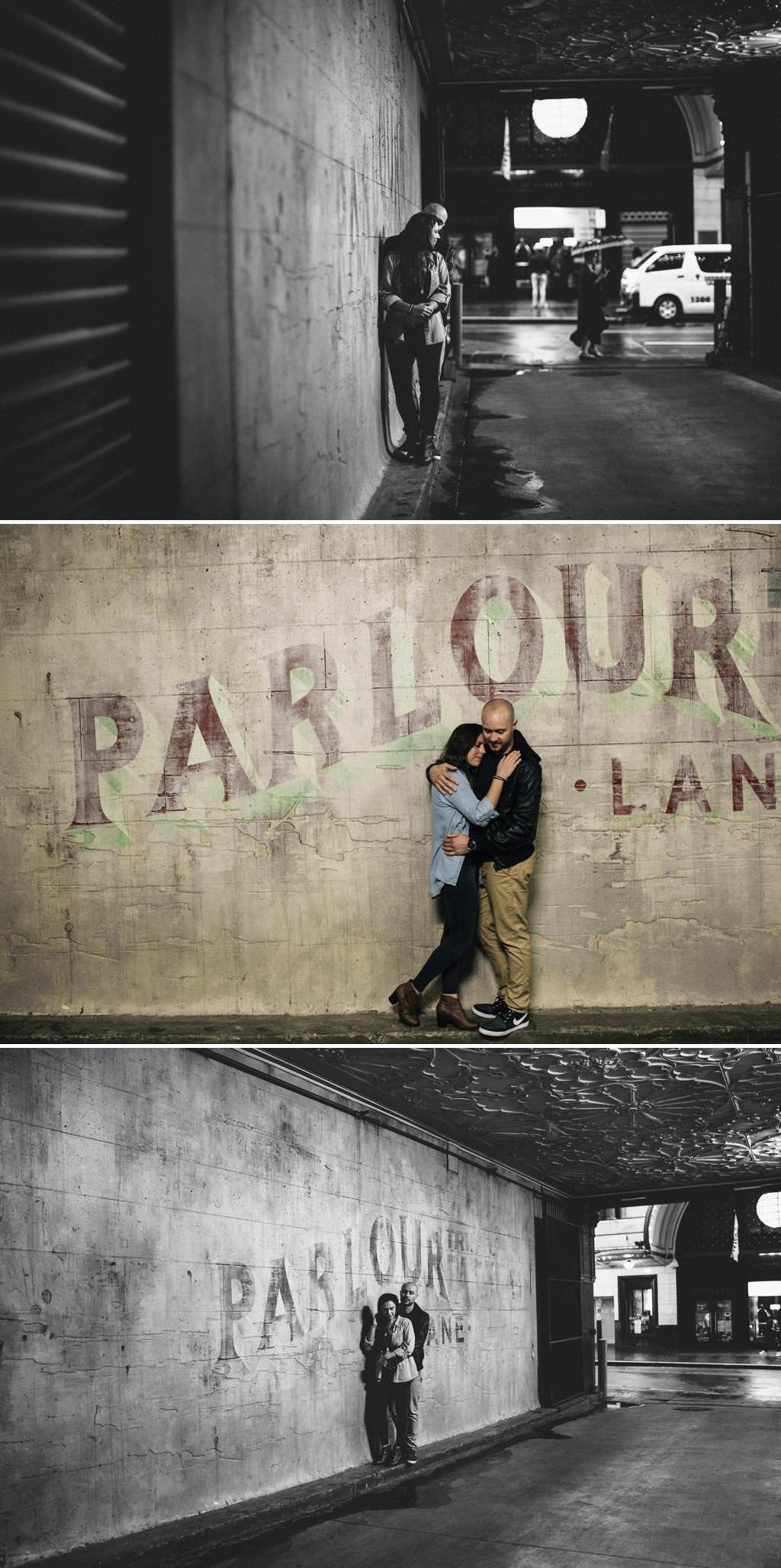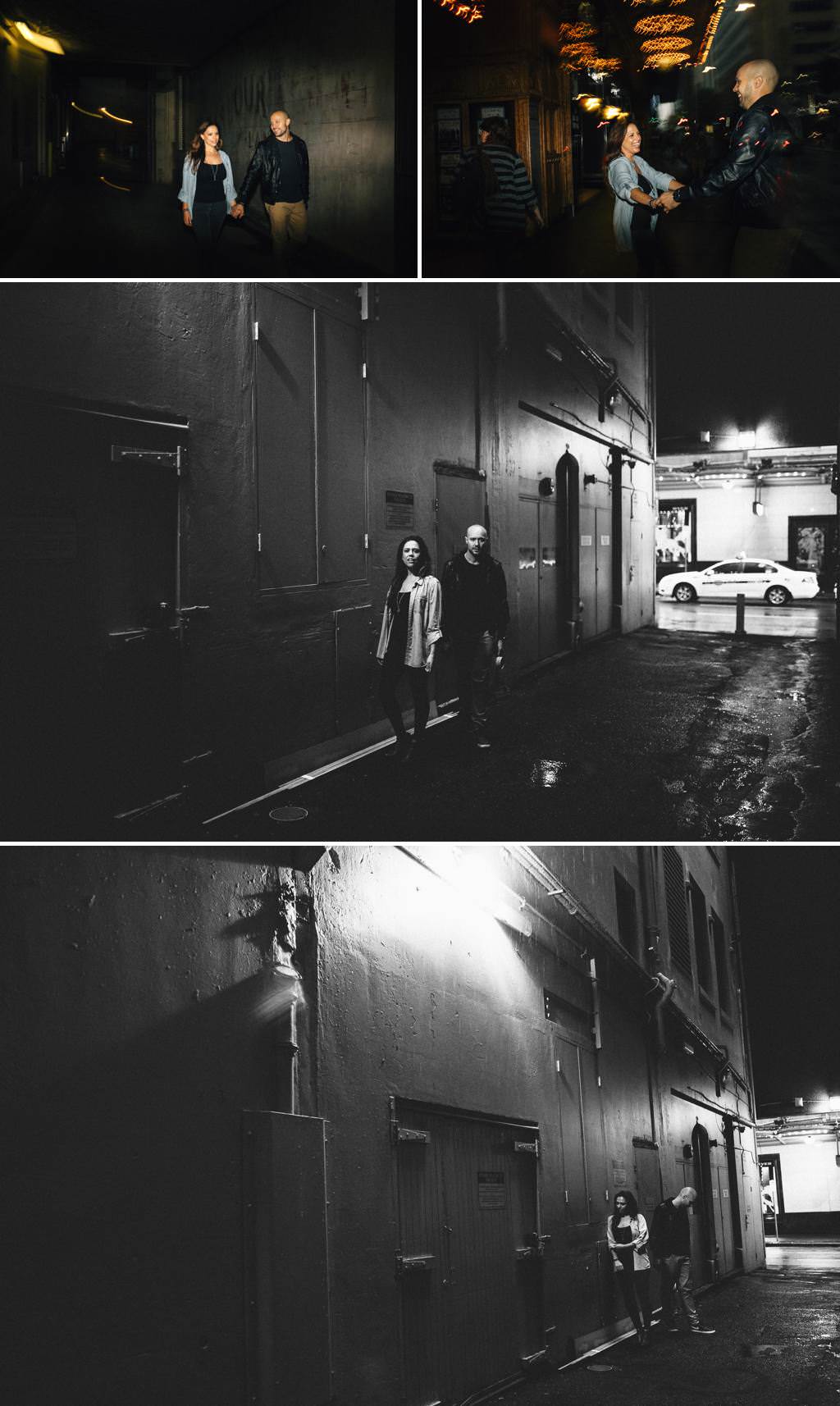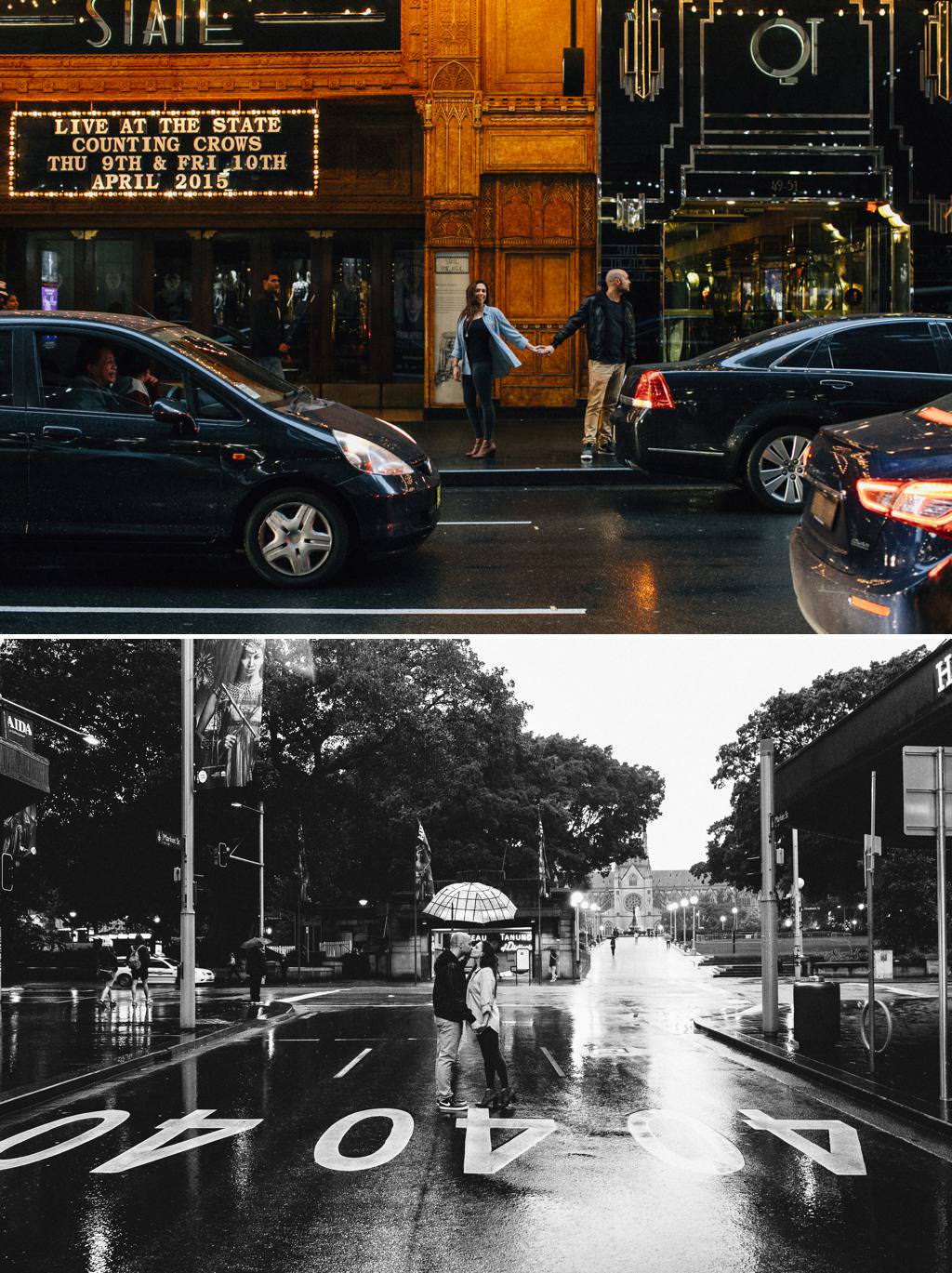 Looking for a wedding photographer: click here 

Back