Rainy Outback Jewish wedding at the Brides family property in Gundagai – Mary and Dan
Mary and Dan's epic Outback Jewish wedding rained from the moment we arrived on the property until the moment we left but it was so much fun!
Mary and Daniel got married just before New Year's Eve at their parents' rural property, which is a stunning farm in Gundagai. They had their ceremony in the back garden, which was great having everything all in one venue. They chose the family property because Mary had always dreamed of getting married on the family farm and they could have the place for the whole weekend. It was a beautiful country wedding, which despite the rain was beautiful. I love shooting farm weddings because the surroundings are completely stunning. Mary and Dan had a marquee set up next to the main house for dinner and attached to that was a clear marquis for the dancing.
The ceremony
The wedding itself was going to be on the lawn but due to the rain, it took place under the marquee next to the house. The lighting for the ceremony was great though because of the roof was clear plastic. 
The most fun part of the day was when it bucketed down with rain and everyone got soaked because it gave the day a lighthearted mood. It was so hot and humid especially during the Jewish dancing that the rain was such a relief. 
Mary and Daniel met at work and have been together for about five years. They got in touch with me through friends who had come to see us for their wedding but we got booked for their date and their inquiry.
They said they wanted a fun photographer, and I thought it was awesome that they were so relaxed.
The couple says that if you're planning your wedding, the biggest piece of advice they could give you is to have a plan B for rain but if it does rain trust your photographer!
The best compliment we received was when Mary said that she felt her wedding was ruined by the rain but when she saw our collection of pictures her impression of the day totally changed to a positive one.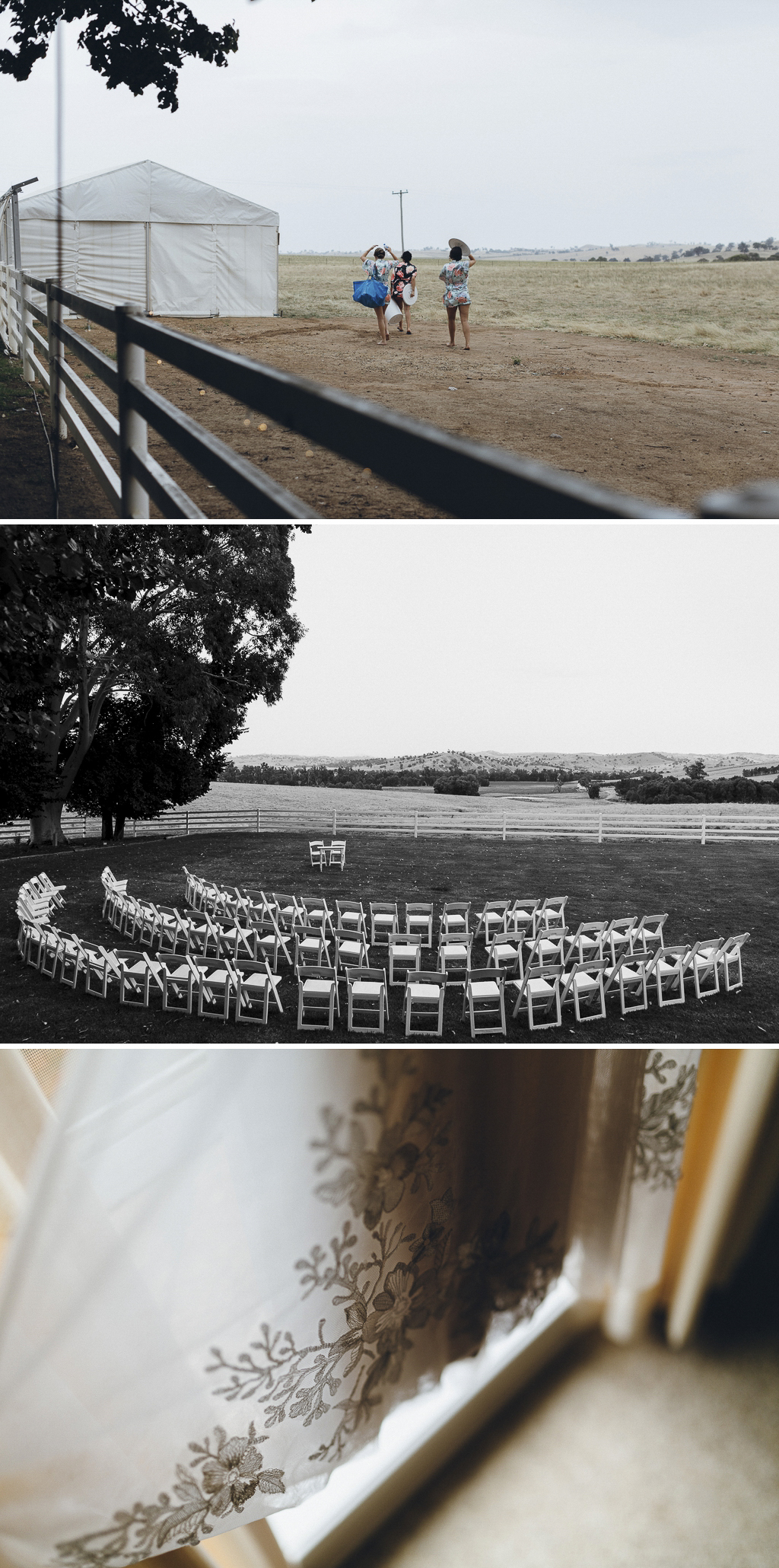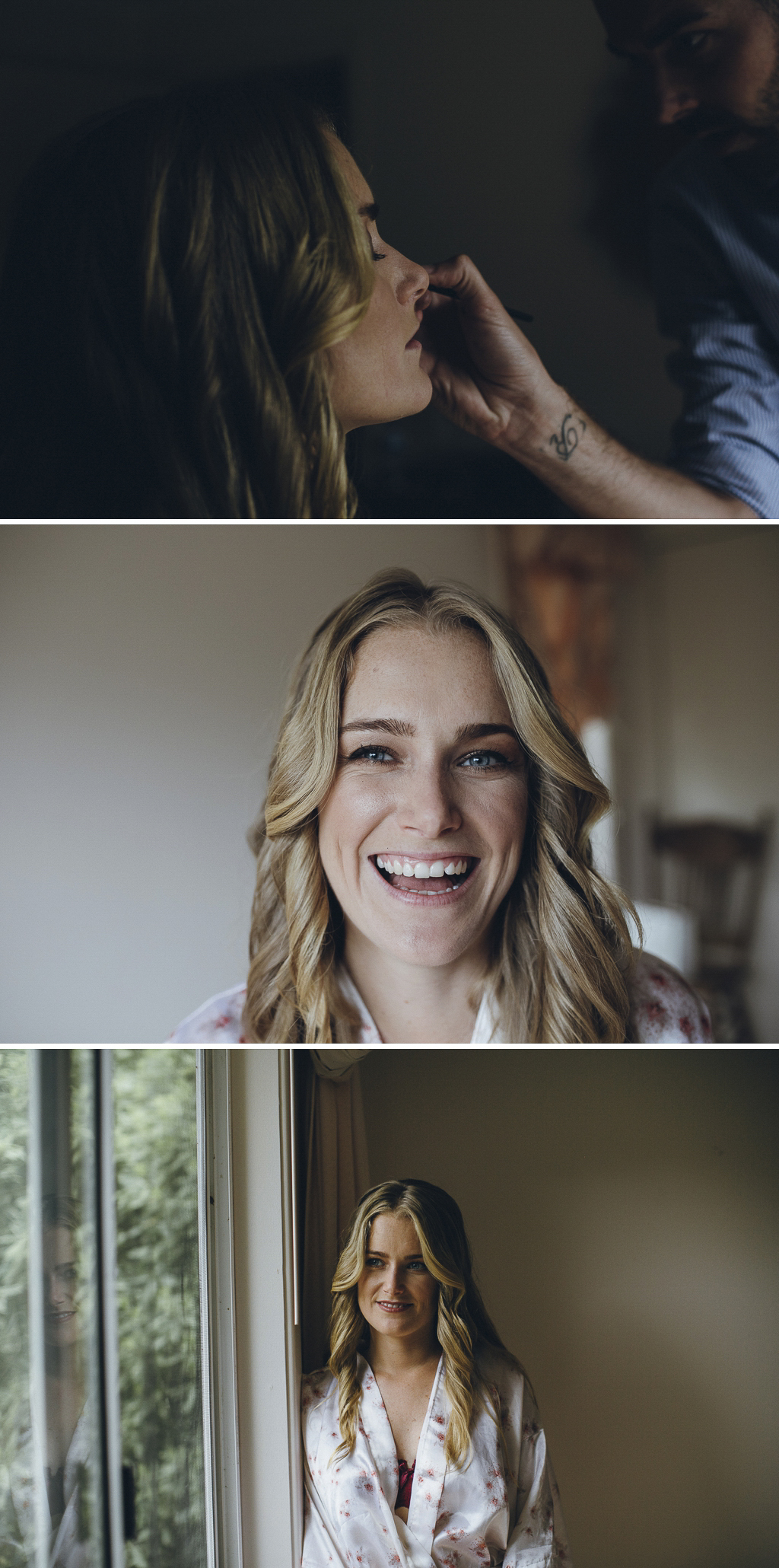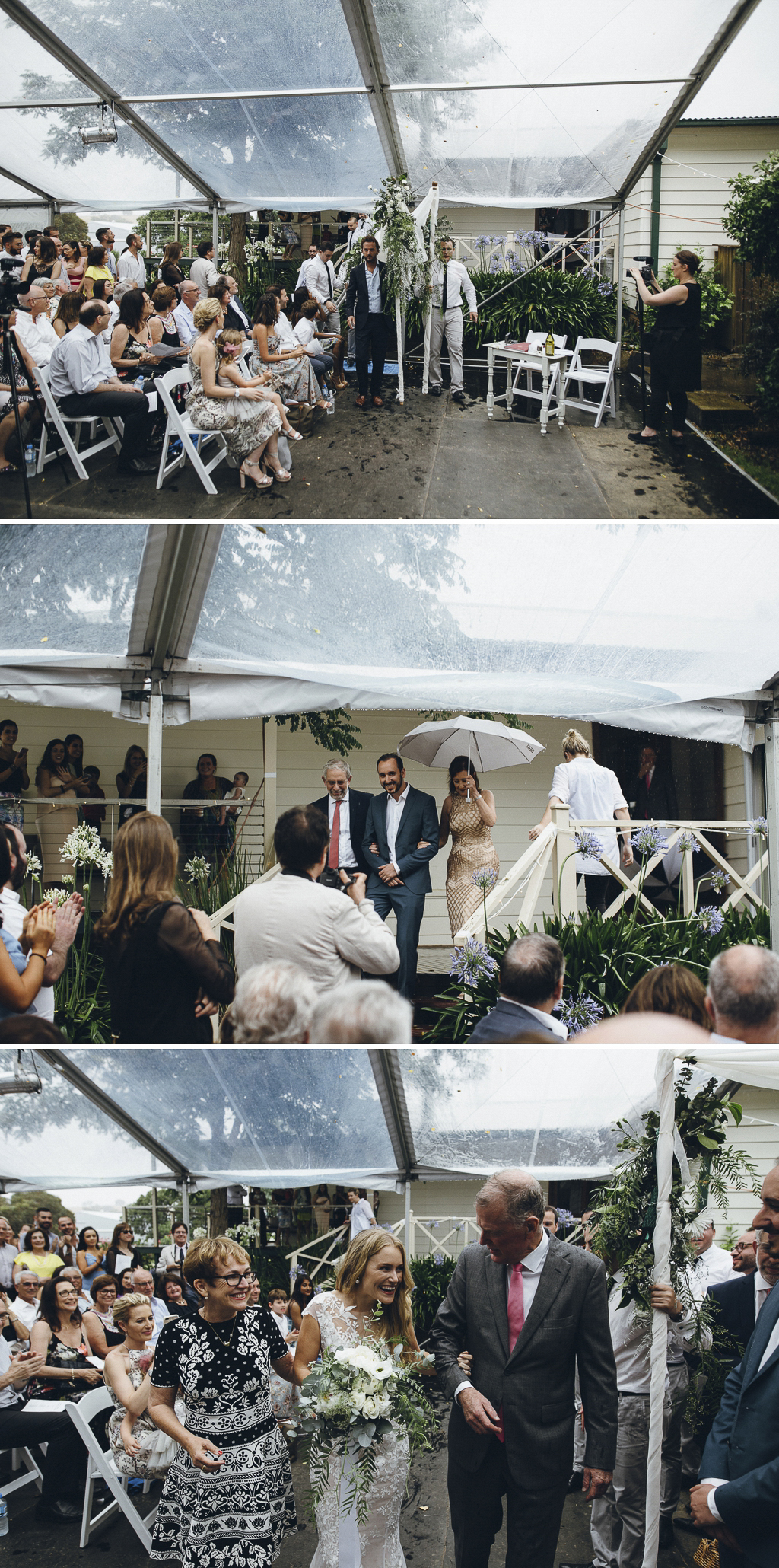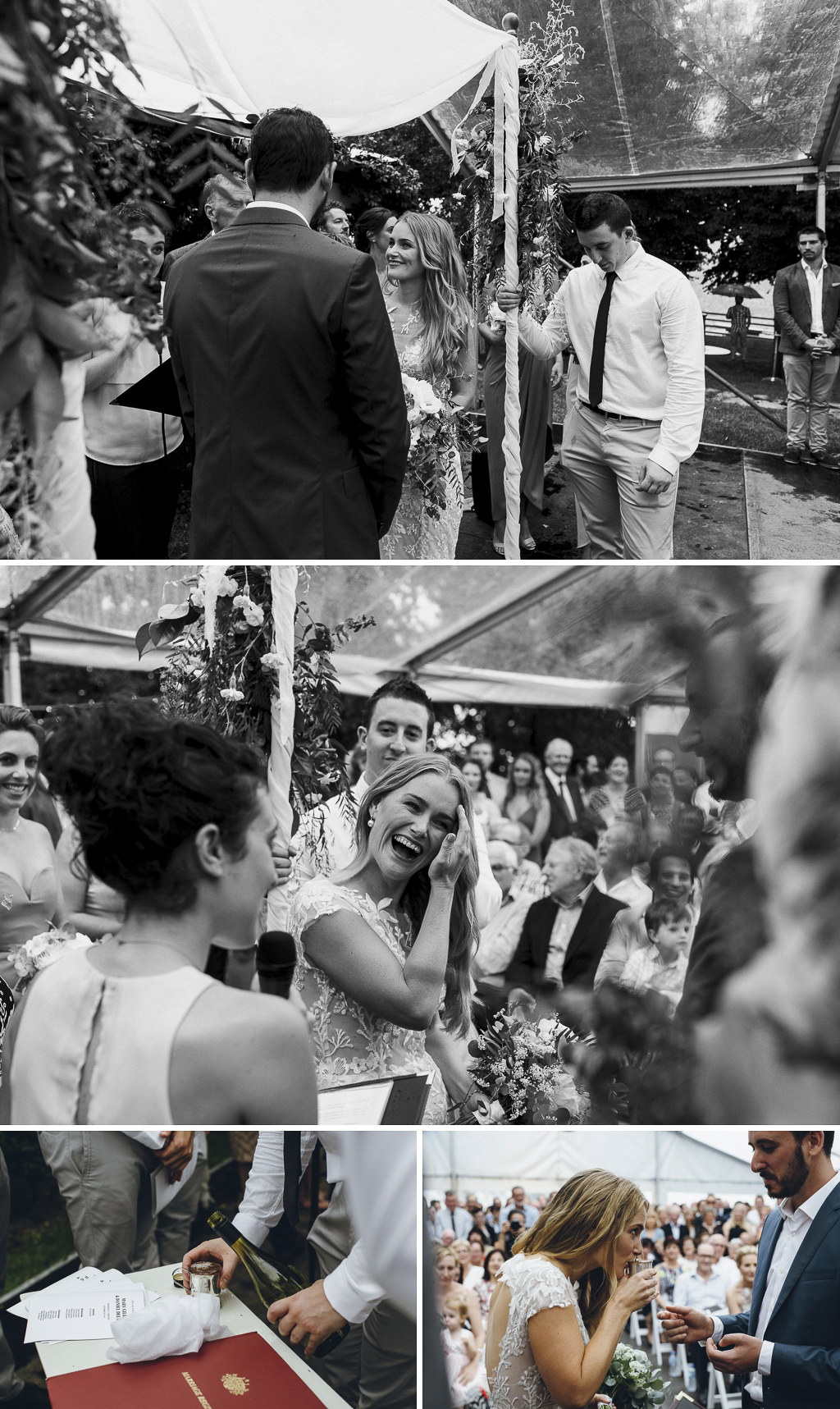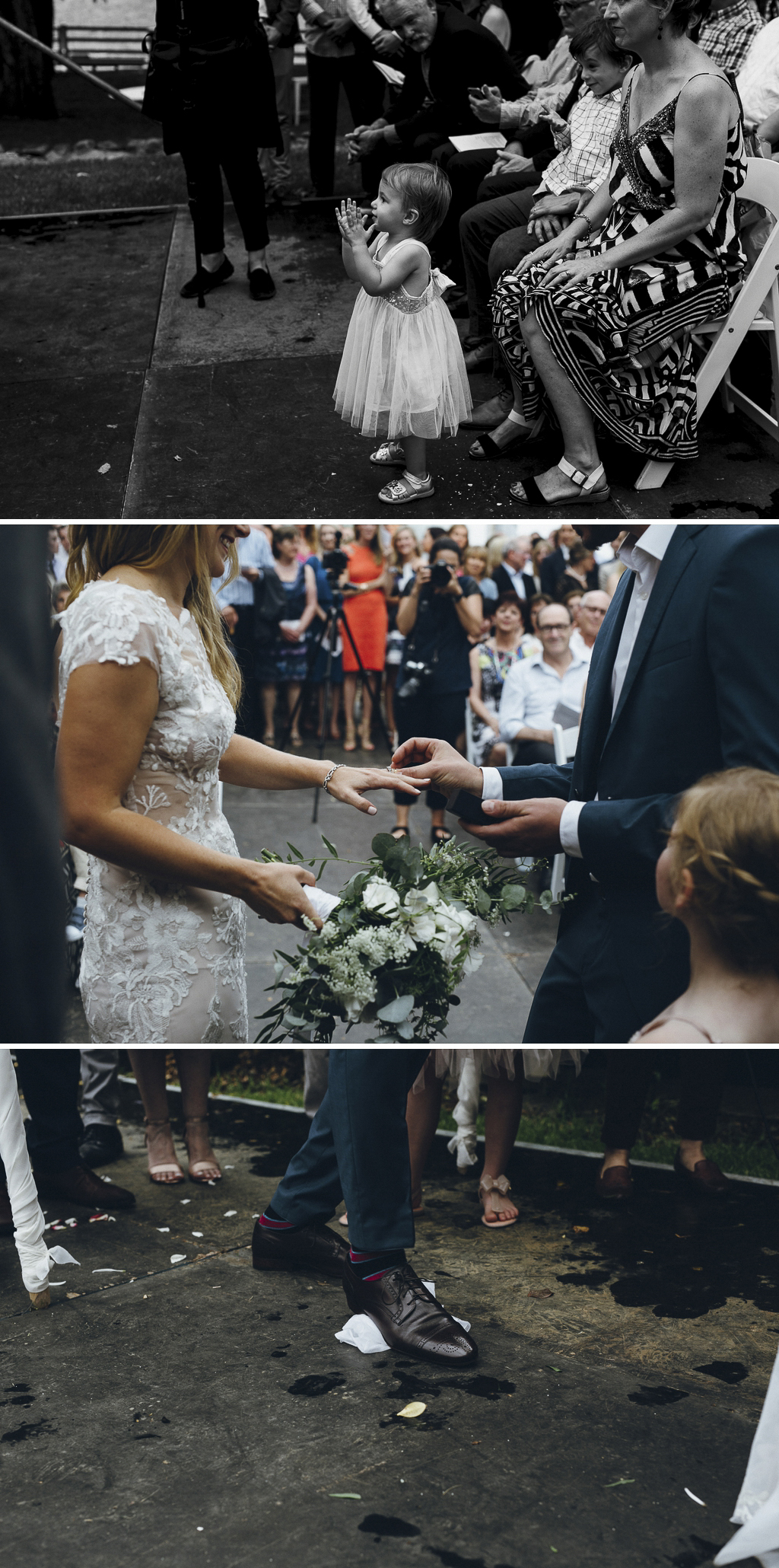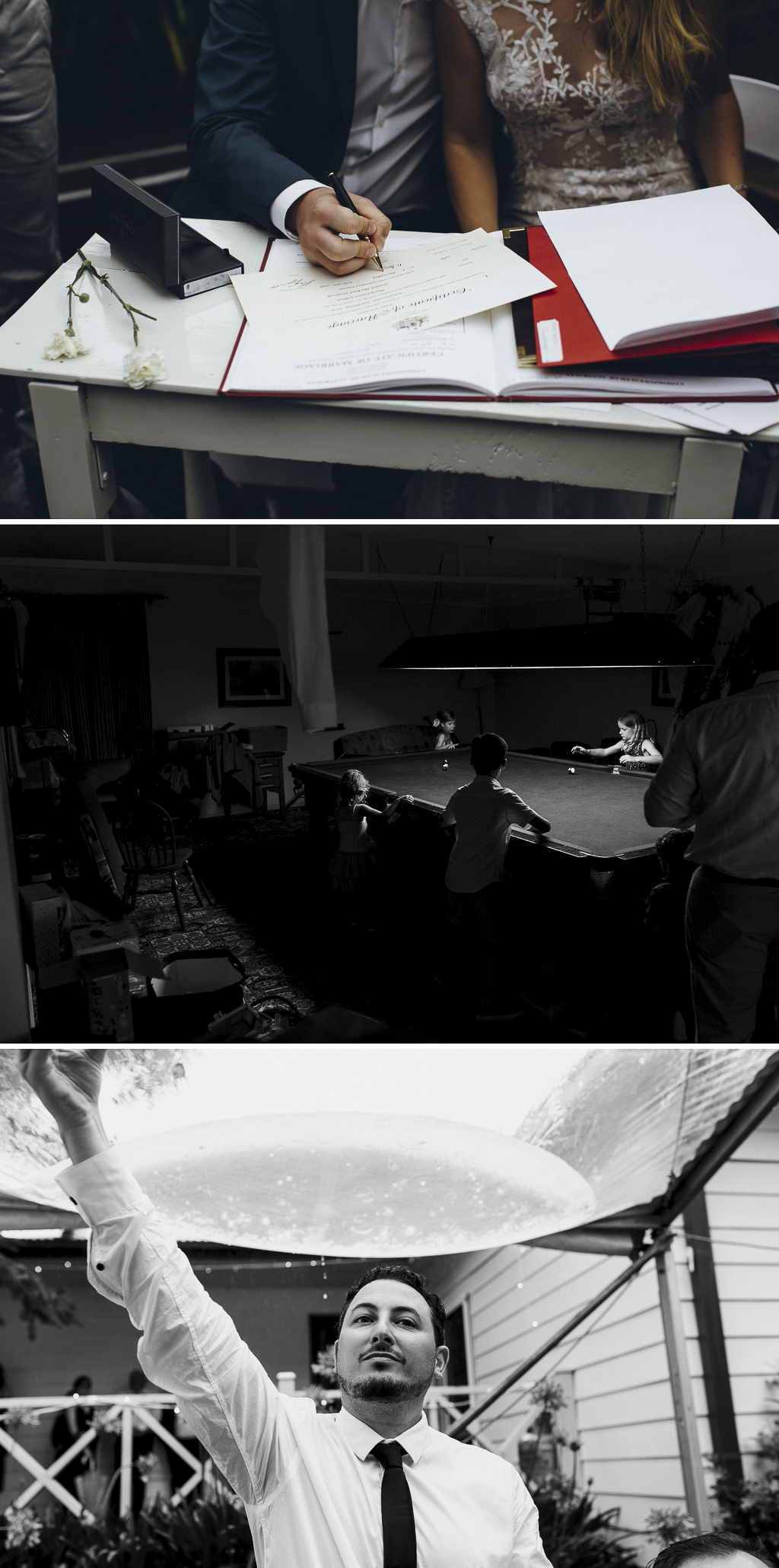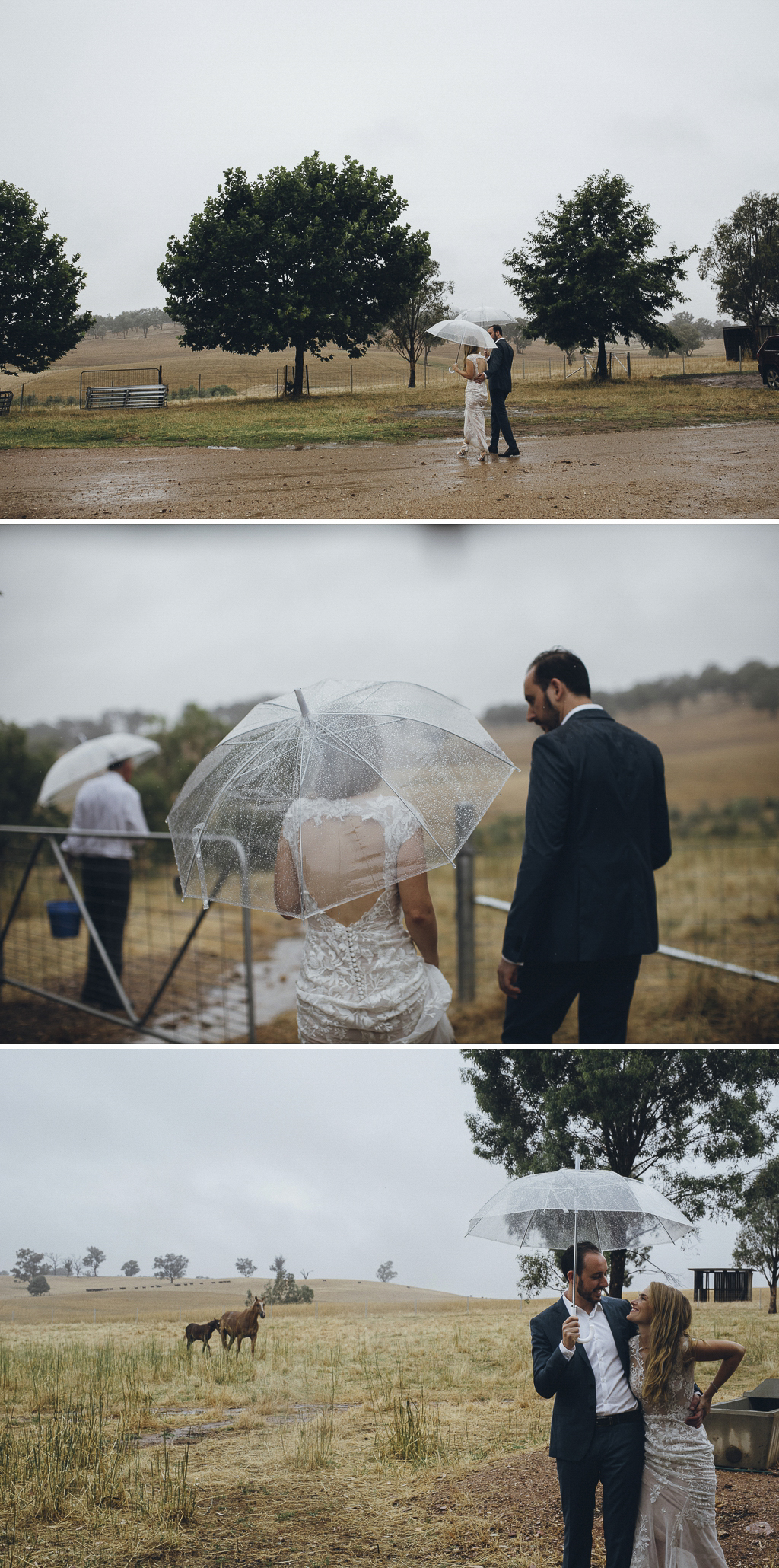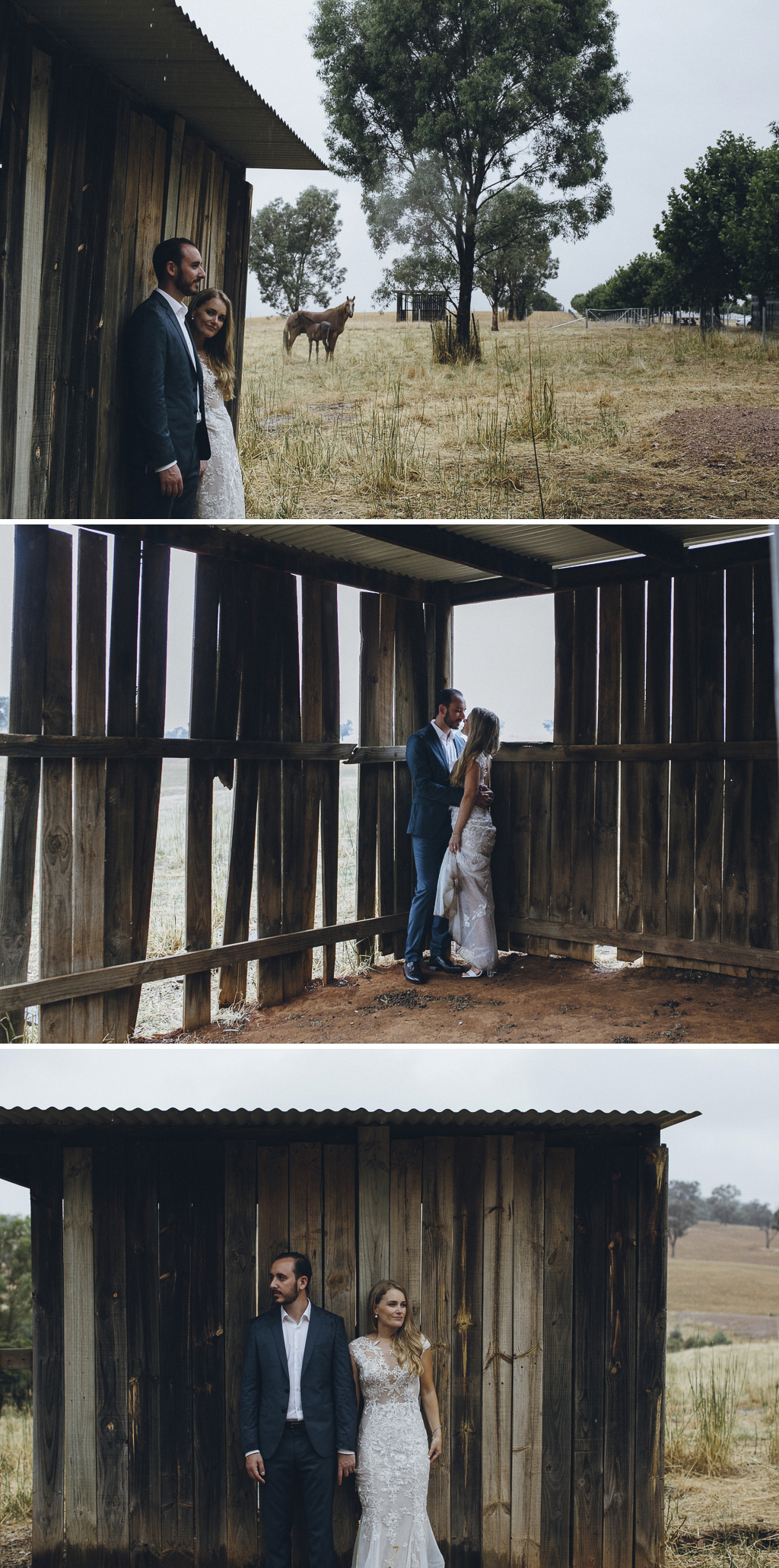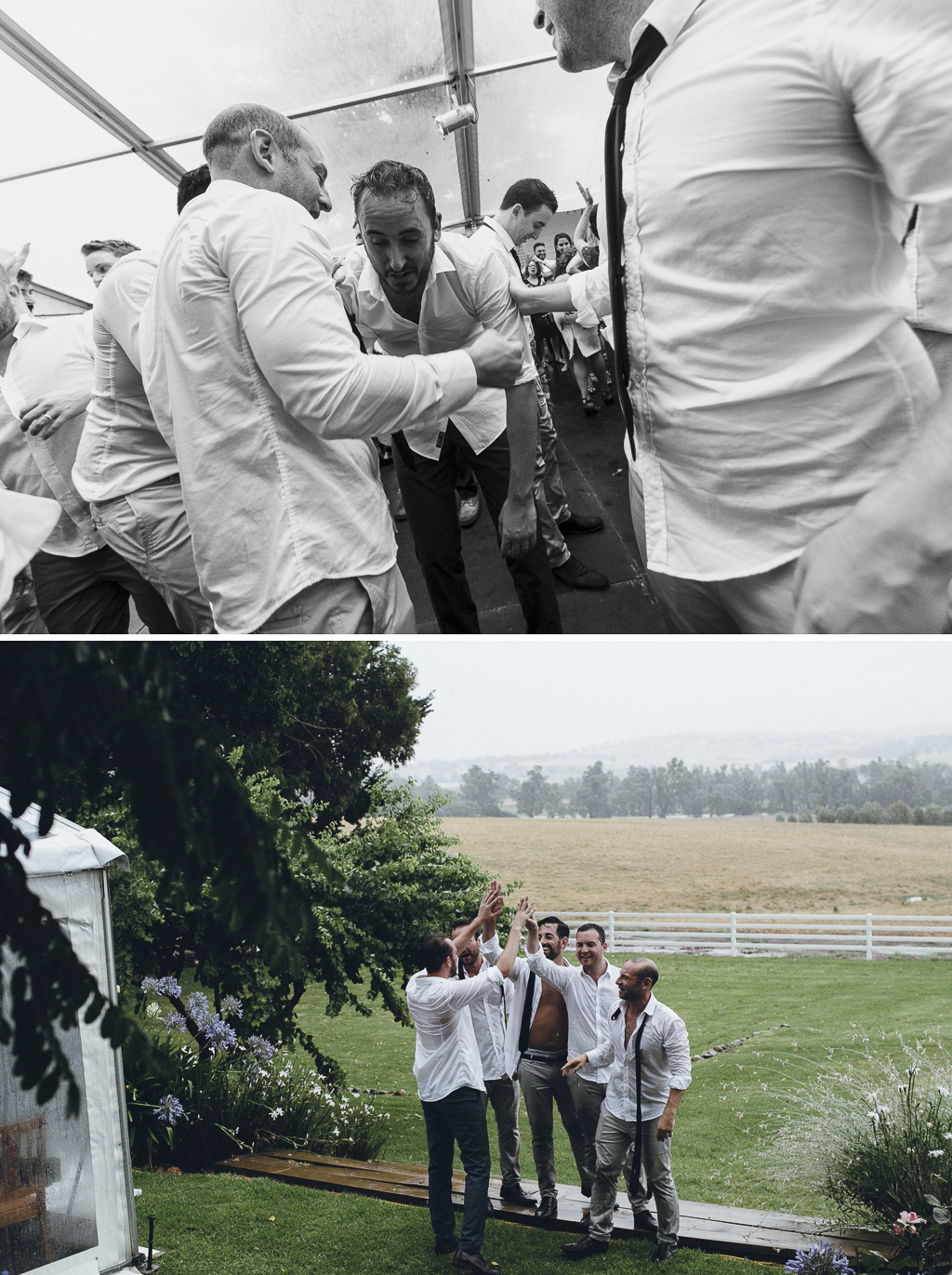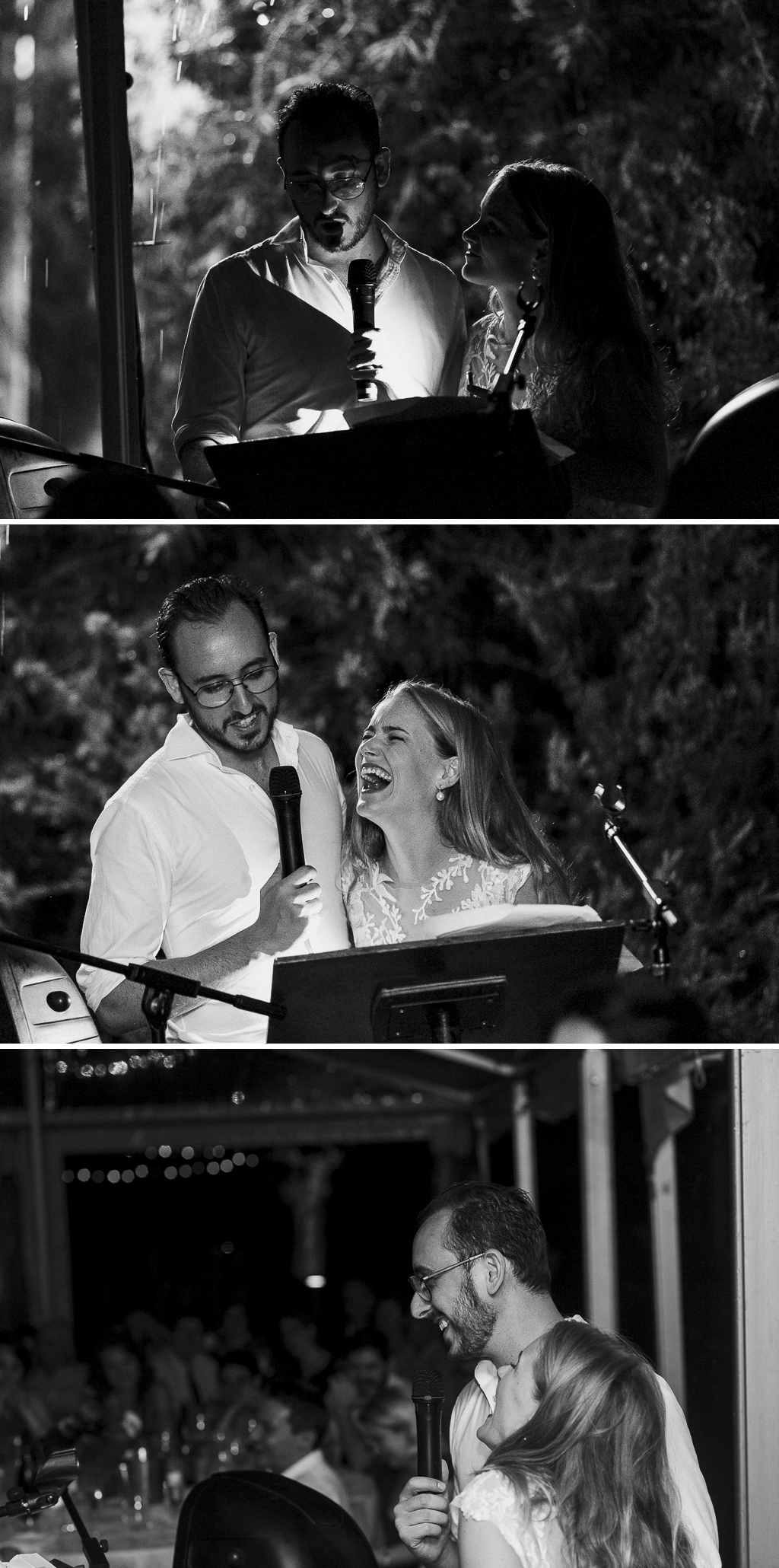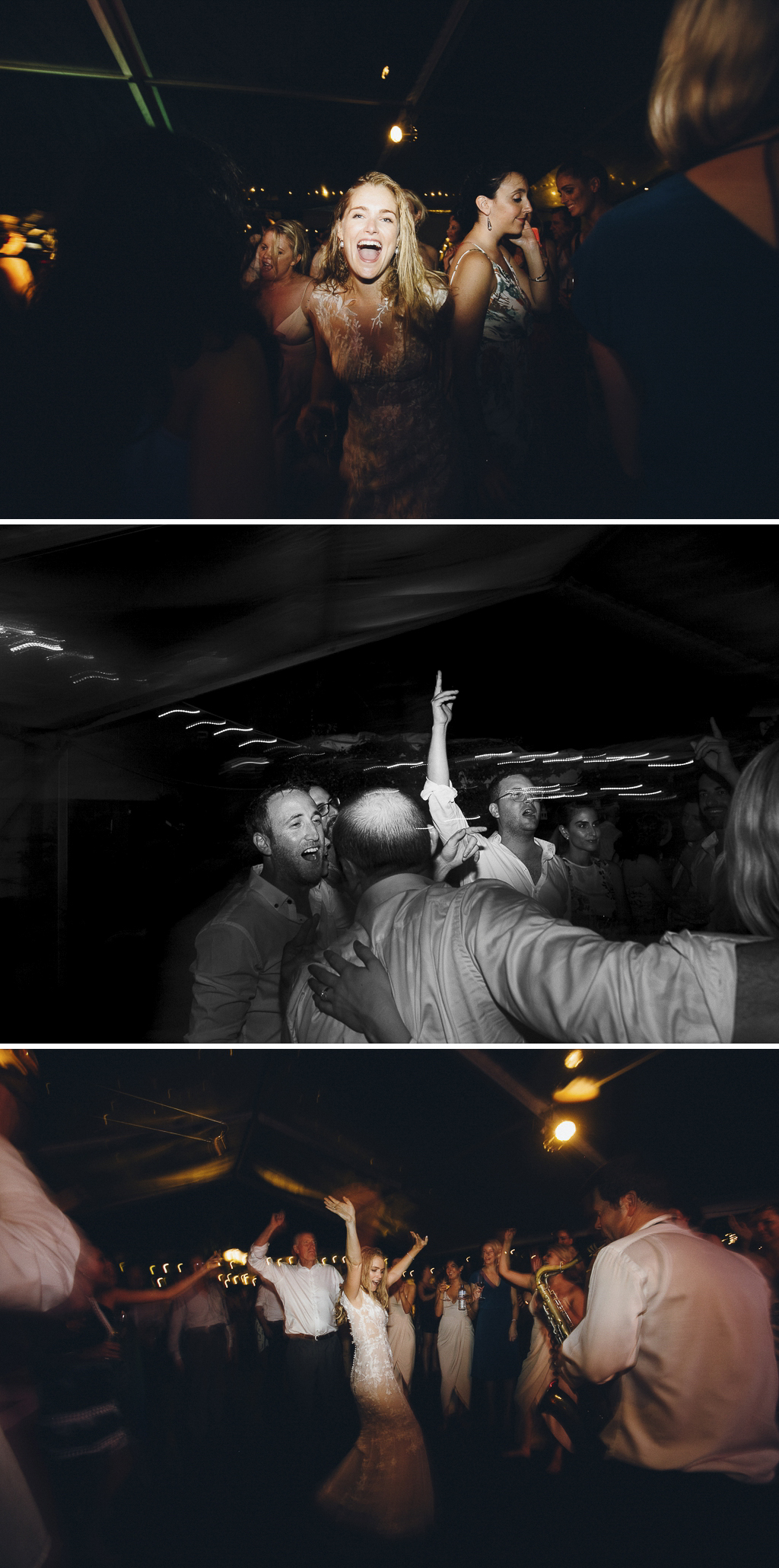 Back