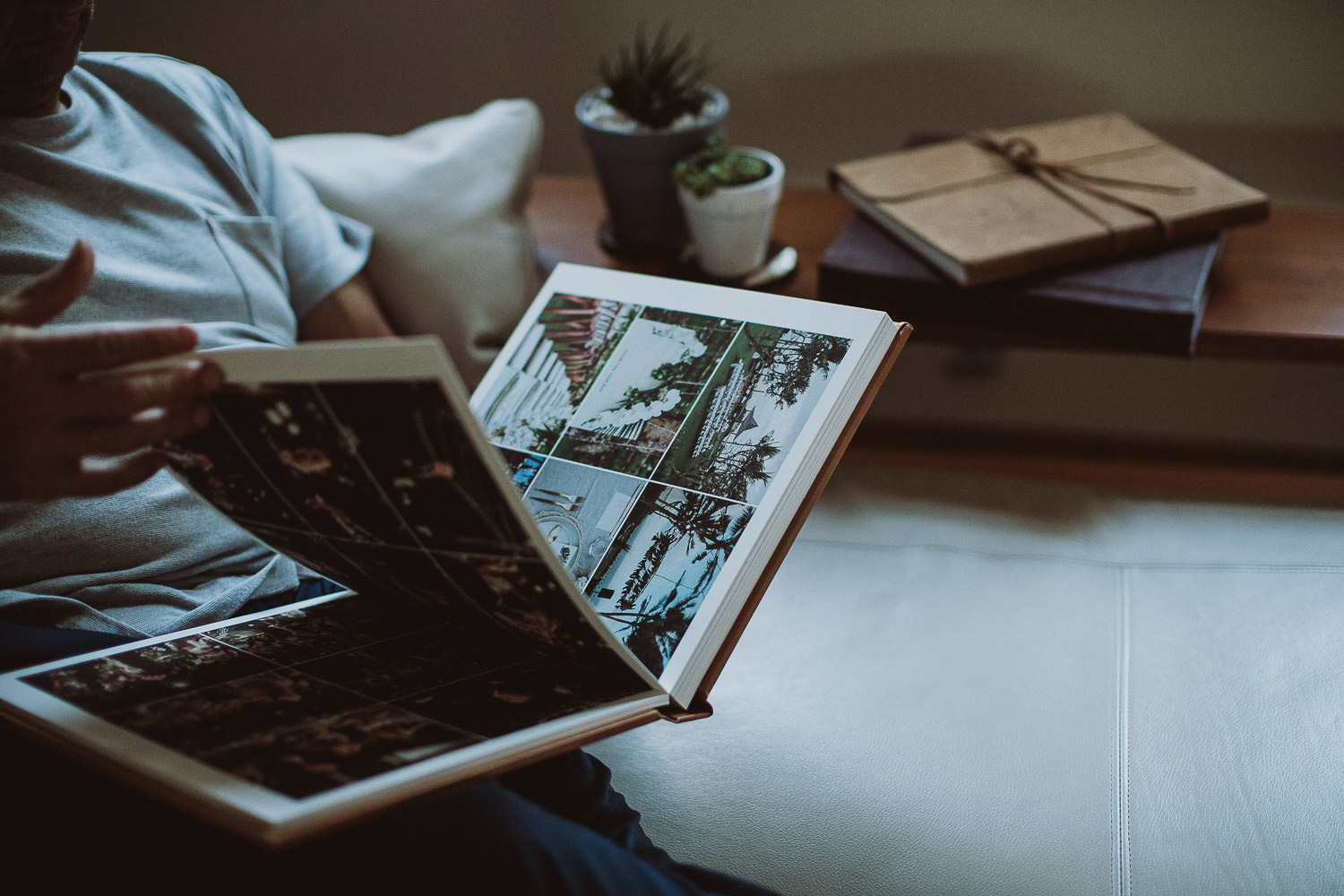 THE POWER OF TOUCH The harsh truth about digital media is that it exists within a state of fragility.
YOUR WEDDING PHOTOGRAPHS ARE MEANT TO BE EXPERIENCED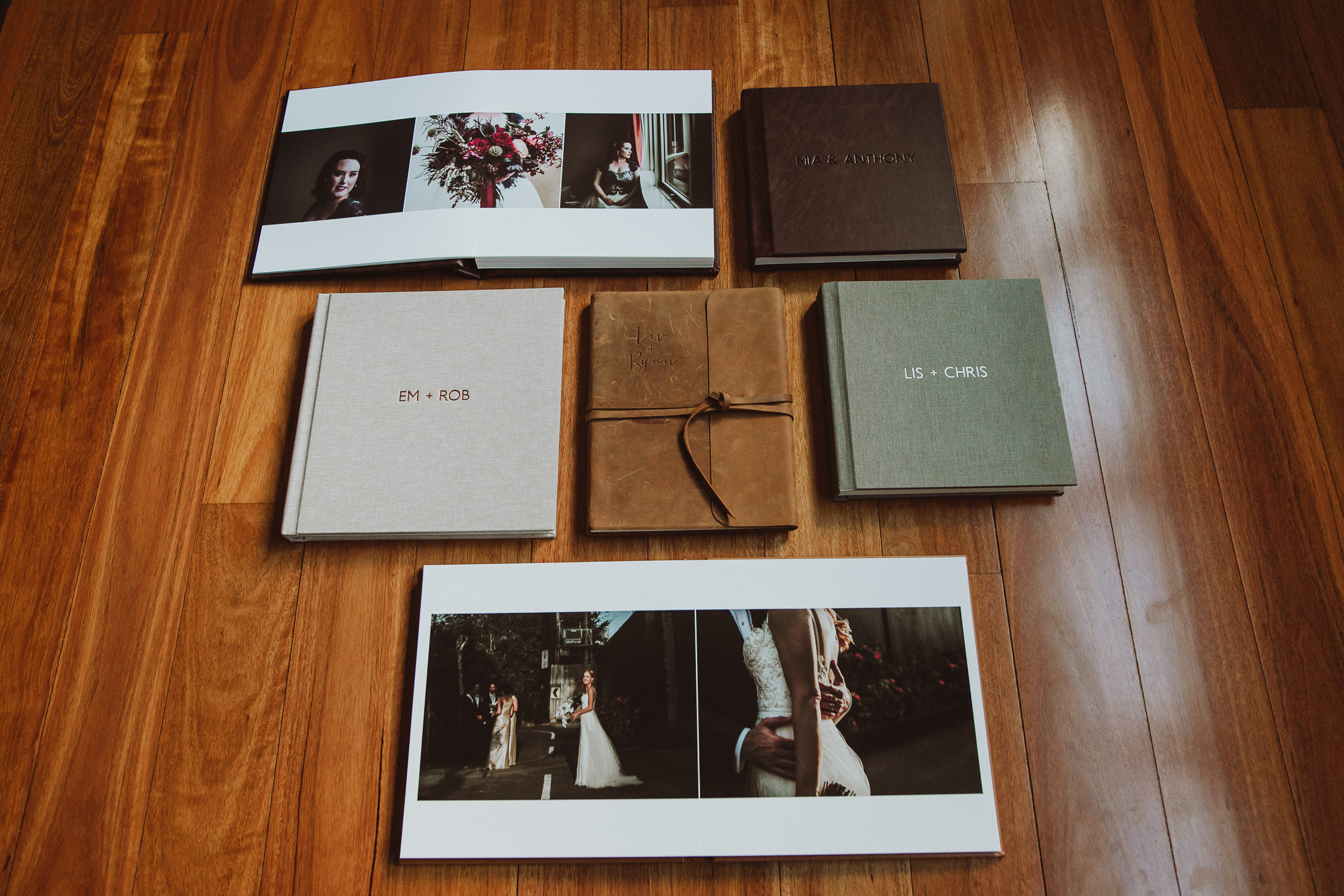 5 REASONS WHY WE LOVE WEDDING ALBUMS AND SO SHOULD YOU
THE POWER OF TOUCH
Touch has an incredible power, on a psychological level we become more connected to tangible things once we've been able to hold them.
Seeing your wedding photos is nice, but the emotional response you feel when touching them as an album is increased and amplified.
To get the most value out of your wedding photos print them in an album and let your sense of touch be part of the experience.
YOUR WEDDING IS A STORY
From getting ready to saying "I do" and dancing the night away, the day of your wedding is a glorious story and printing your photos in an album allows you to relive that story in a way that is far
superior than on any screen.
An album allows you to experience your wedding photographs the way photographers have intended for hundreds of years.
YOUR FIRST FAMILY HEIRLOOM
When you print your photos, you're not the only ones who get to appreciate them your family, both present and future,
do too!
Your children and grandchildren will be able to touch, hold, and sift through the pages of your wedding album.
The album becomes a powerful way to connect through generations.
TECHNOLOGY CHANGES SO FAST
Remember My Space and floppy drives! it is not that long ago that this type of tech was in vogue.
Now CDs and DVDs are no longer supported in the latest hardware and more and more data attacks are occurring on cloud storage sites for identity theft.
A wedding album is definitely the only future proof product we can offer you.
YOUR WEDDING DESERVES A BETTER WAY OF REMEMBERING
You will be spending thousands of dollars on your wedding day and in the blink of an eye, the dress will have be worn, the banquet eaten and the florals wilted.
Your wedding album is going to be the best way to remember every little detail of your big day!