Destination weddings are always fun especially a Khayangan Estate wedding in Bali.
It is hard to fault a wedding here because of the location and also the friendly locals who made the Sophie and James's wedding so special.
James and Sophie had been together for a few years before they decided to have a destination wedding in Bali at the Khayangan Estate which was lovely for their two daughters were able to witness the event because when they grow up they will have fond memories if their parents special day.
Sophie and the girls got ready in one of the beautiful villas on site, and if you know anything of Uluwartu where the khayangan Estate is located you will know of the monkeys that inhabit the area.
Well one cheeky guy had his eye on the rings and almost got away with the heist of the century if it wasn't for Haley's quick thinking. Because with no rings their is no wedding so in a sense Haley saved the day.
The wedding ceremony took place on the point overlooking the beautiful ocean view and from the cliff top you could see for miles and miles up and down the coast. And once the sun started to set it was a magical experience to witness.
One of the benefits of having a Bali wedding at Khayangan Estate is having the reception under the stars because it is so nice to dine and party out doors. It makes the event so special and memorable.
If you would like to know more about having us at your destination wedding please click here to get in touch.
Vendor information at the end of this post.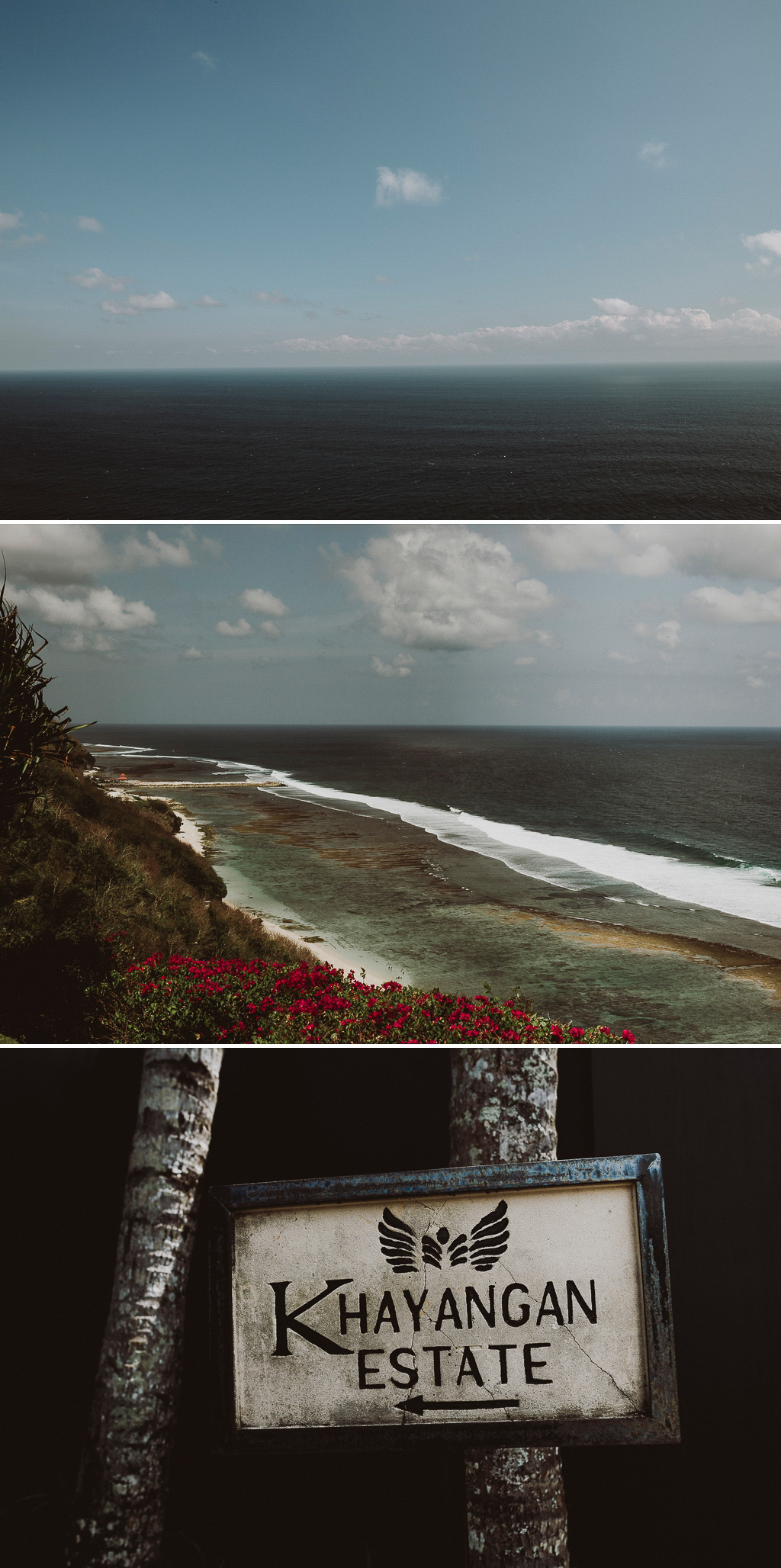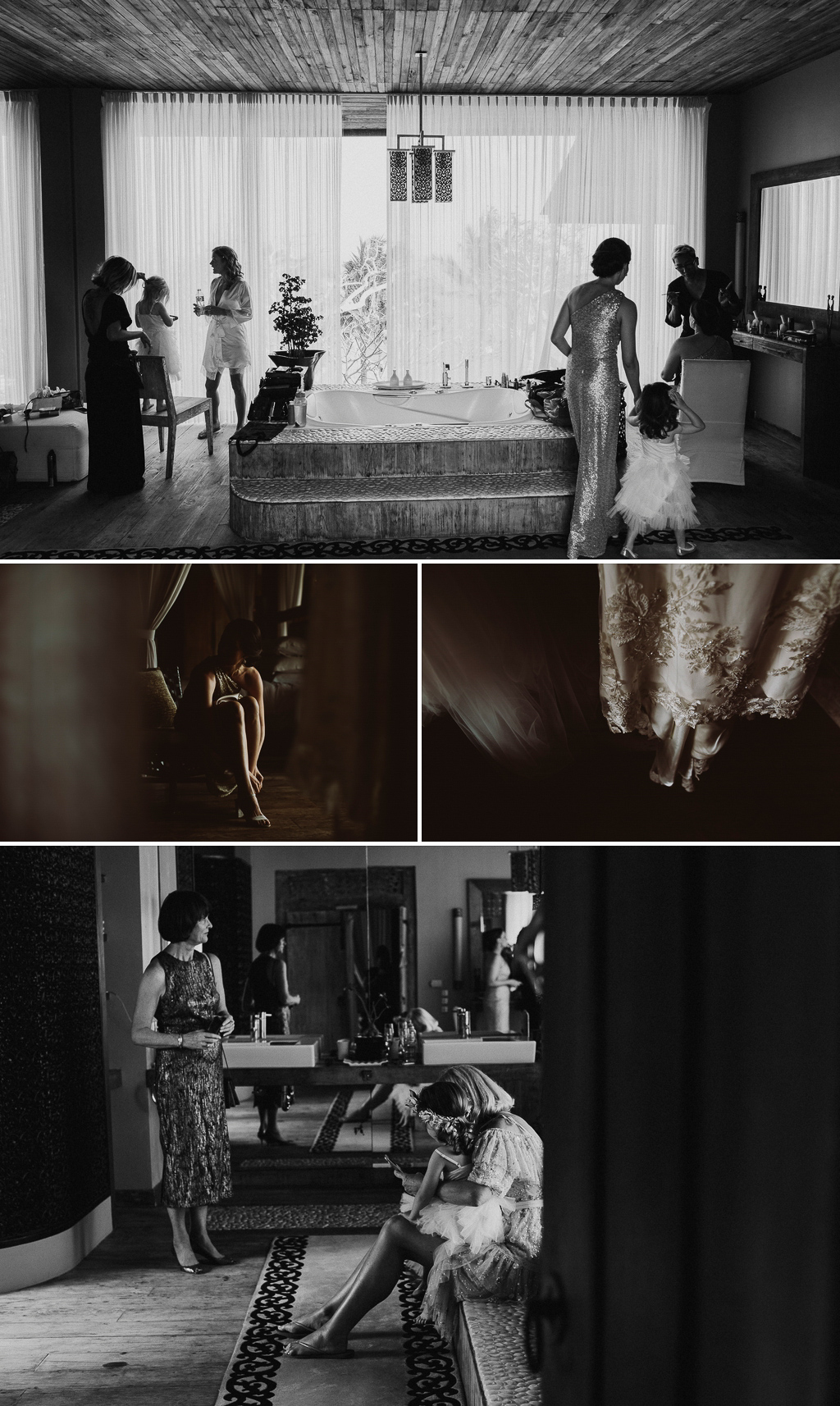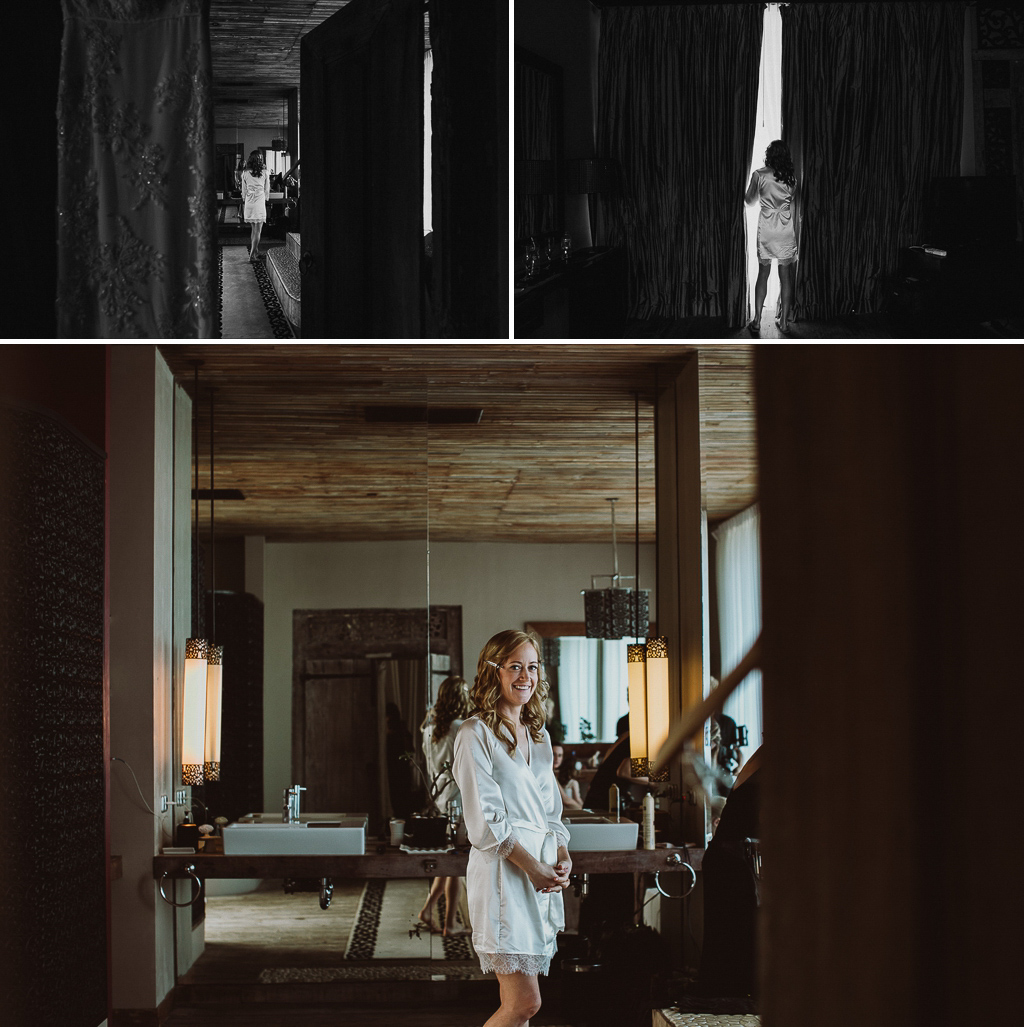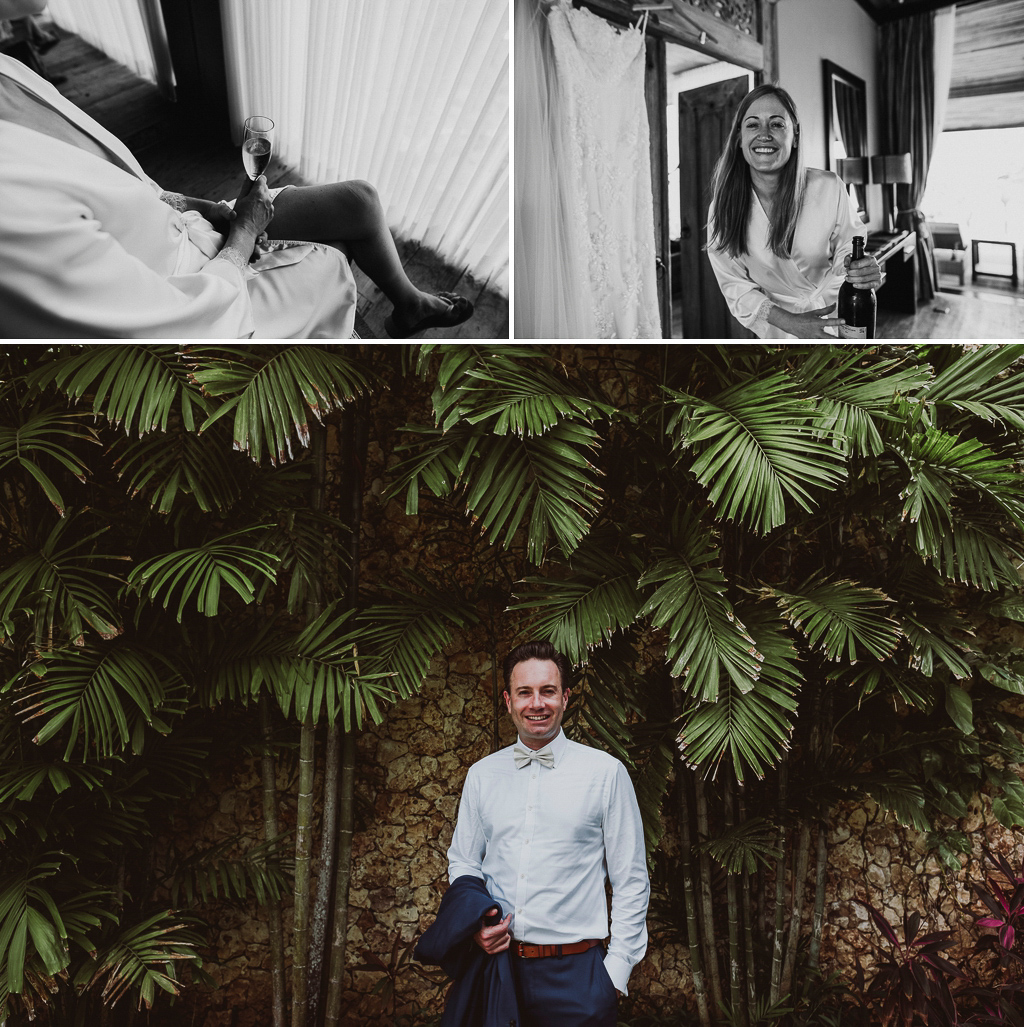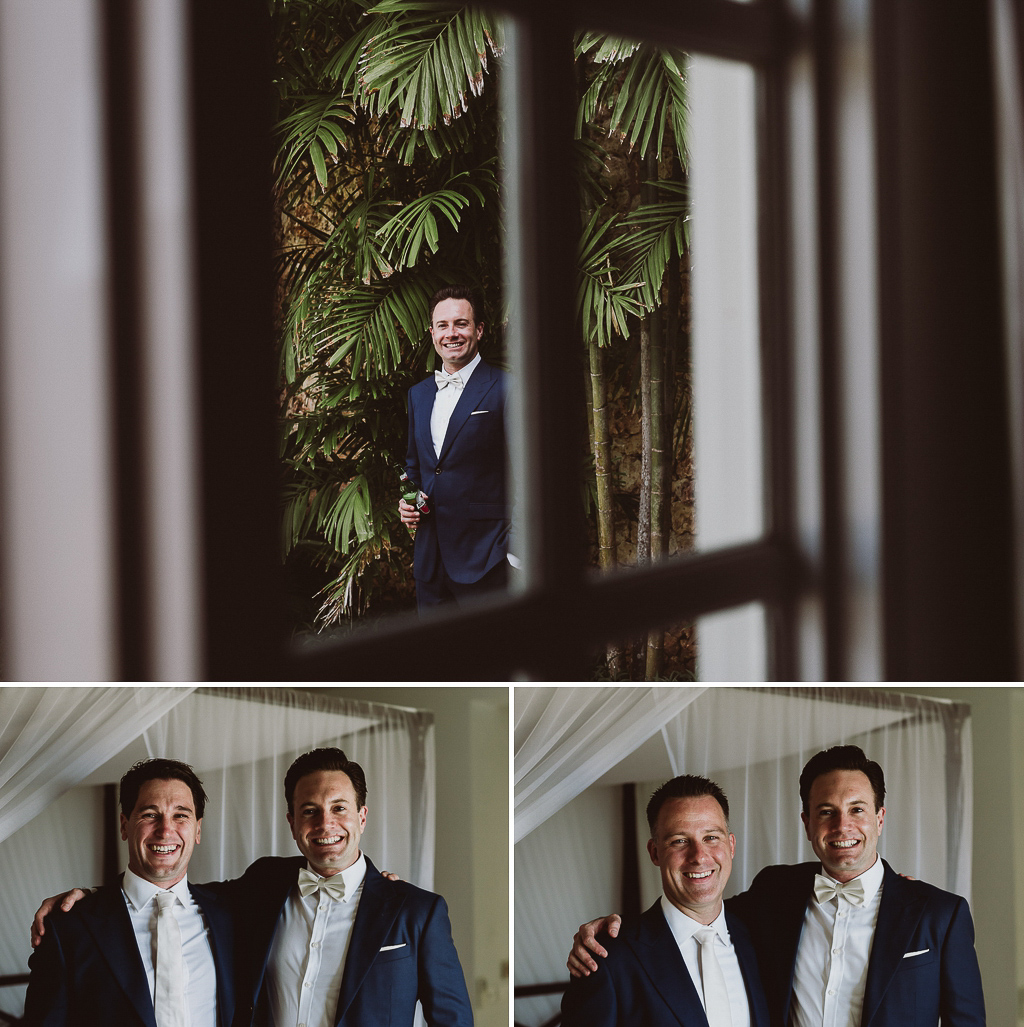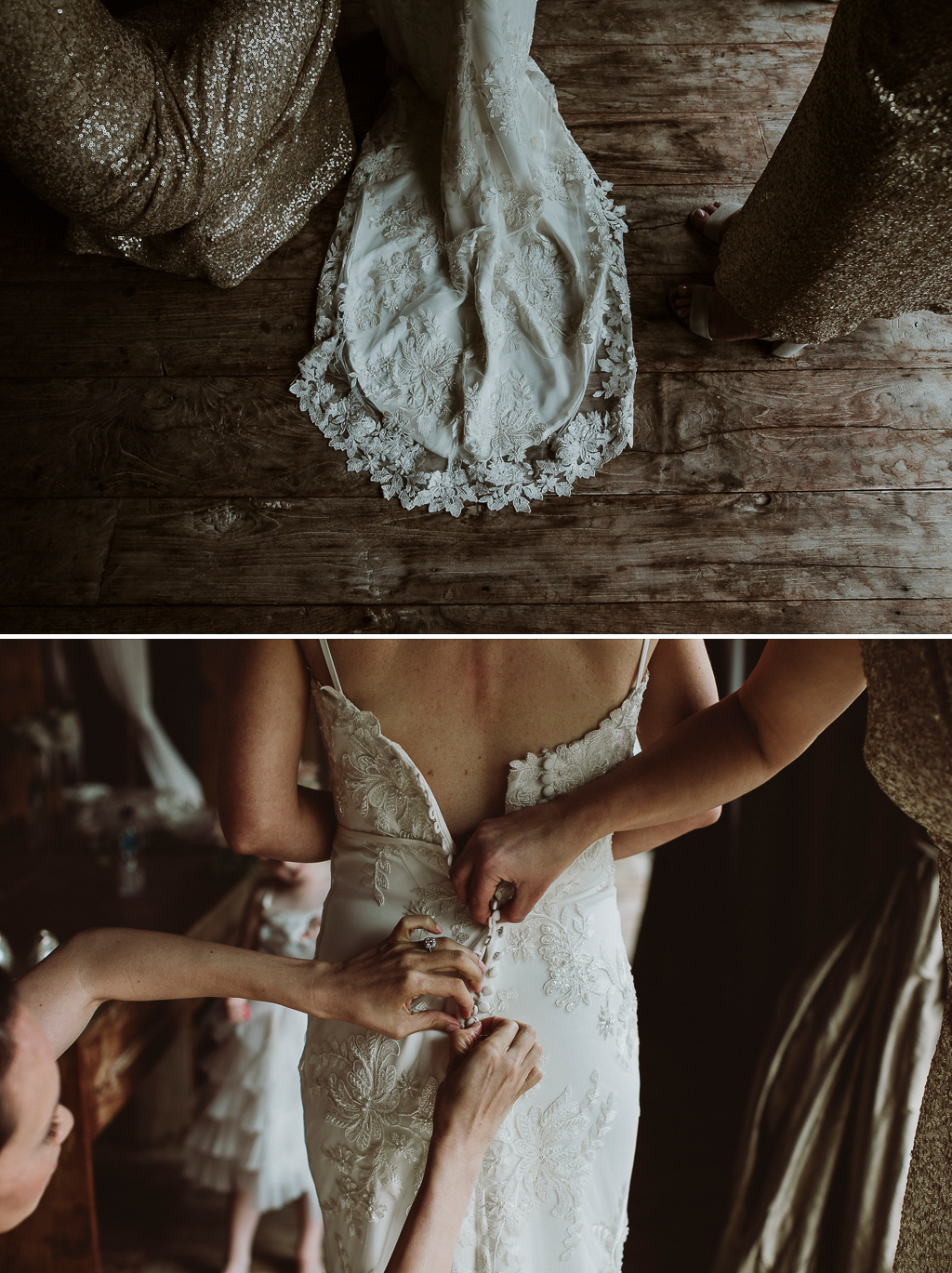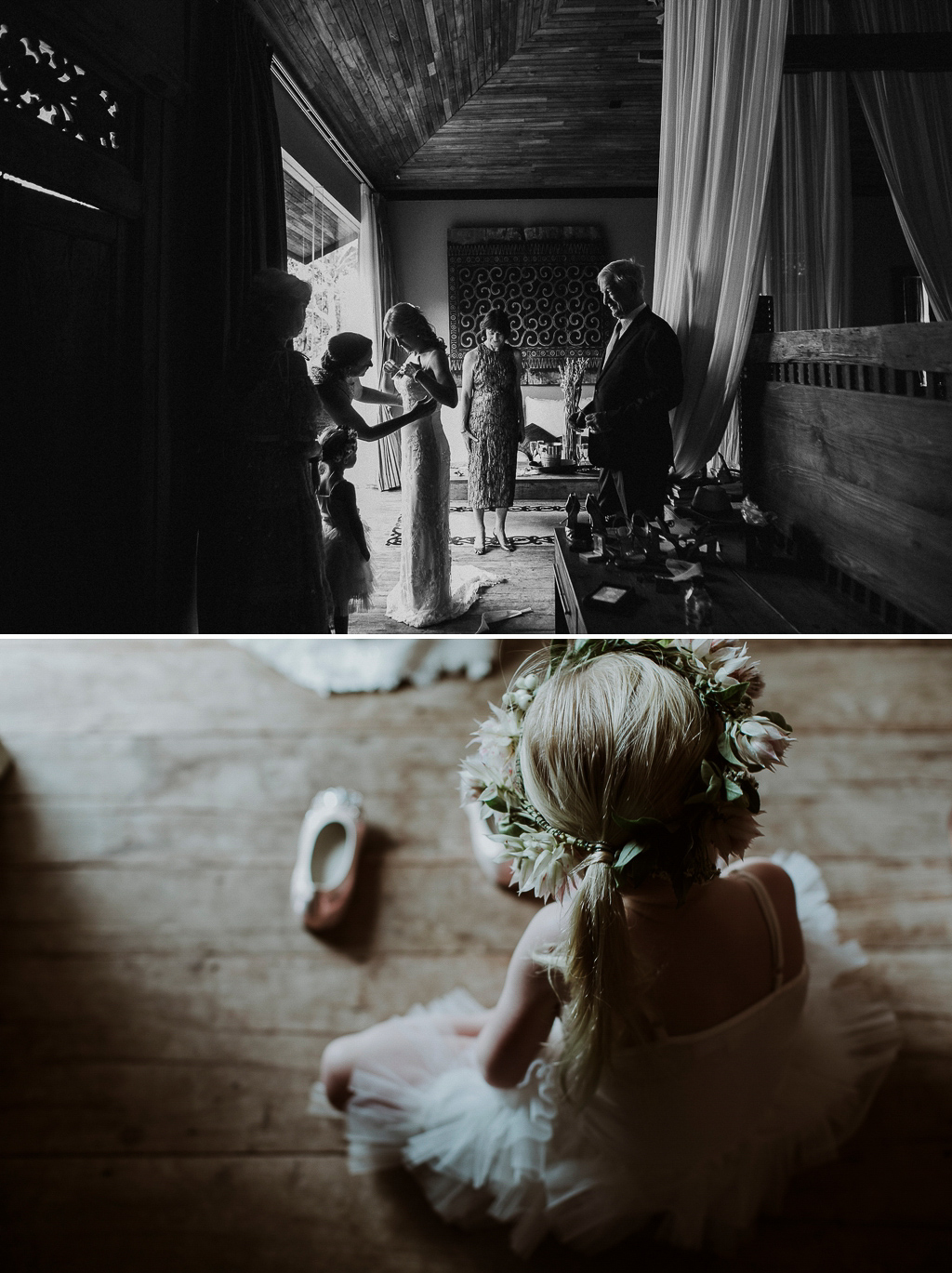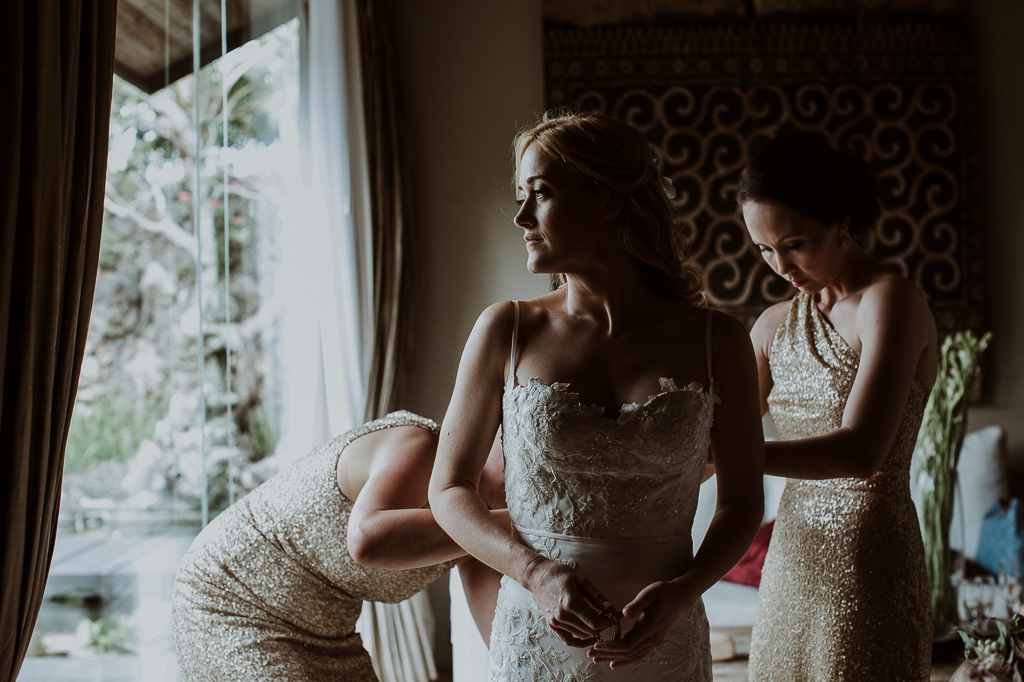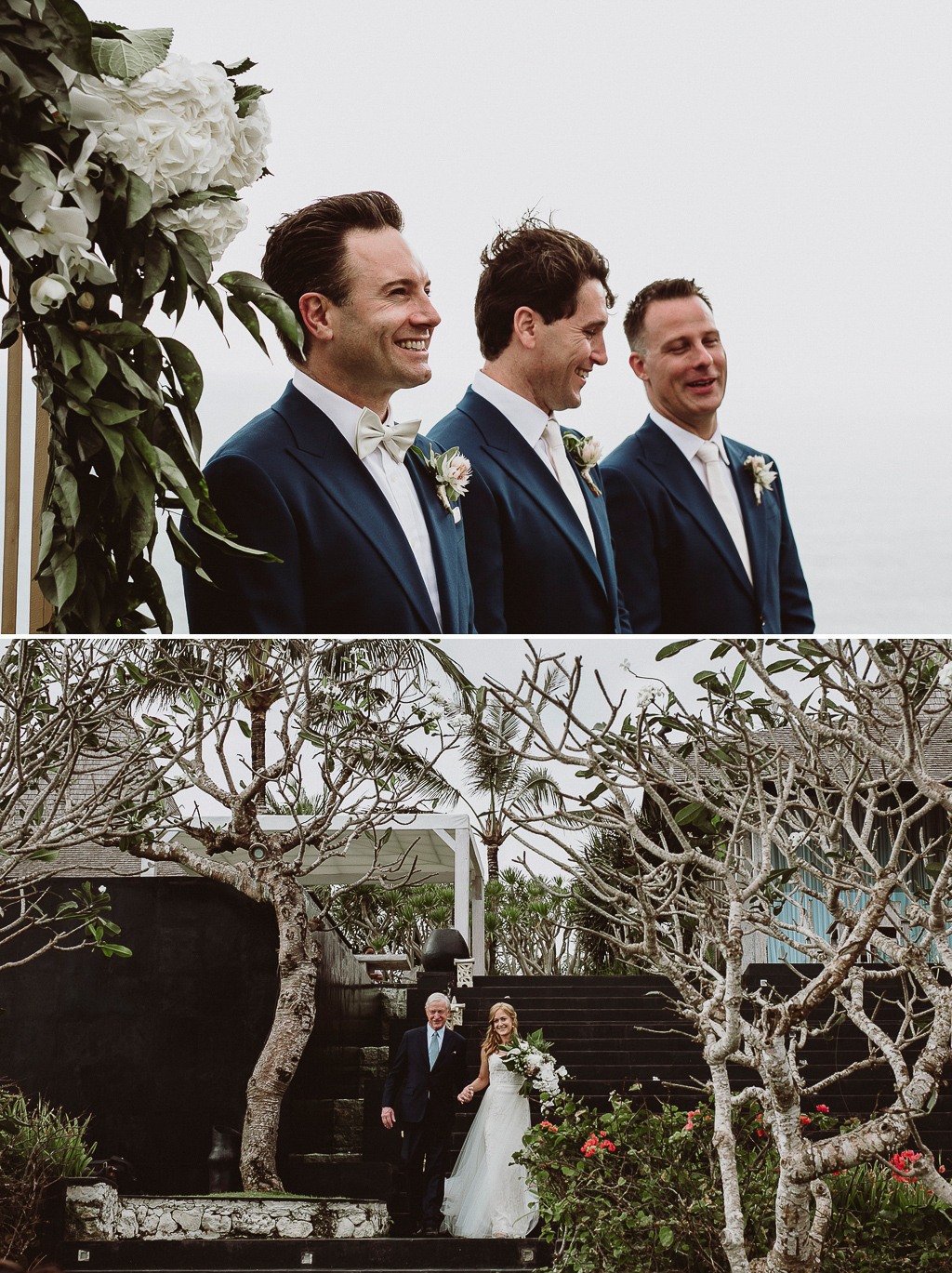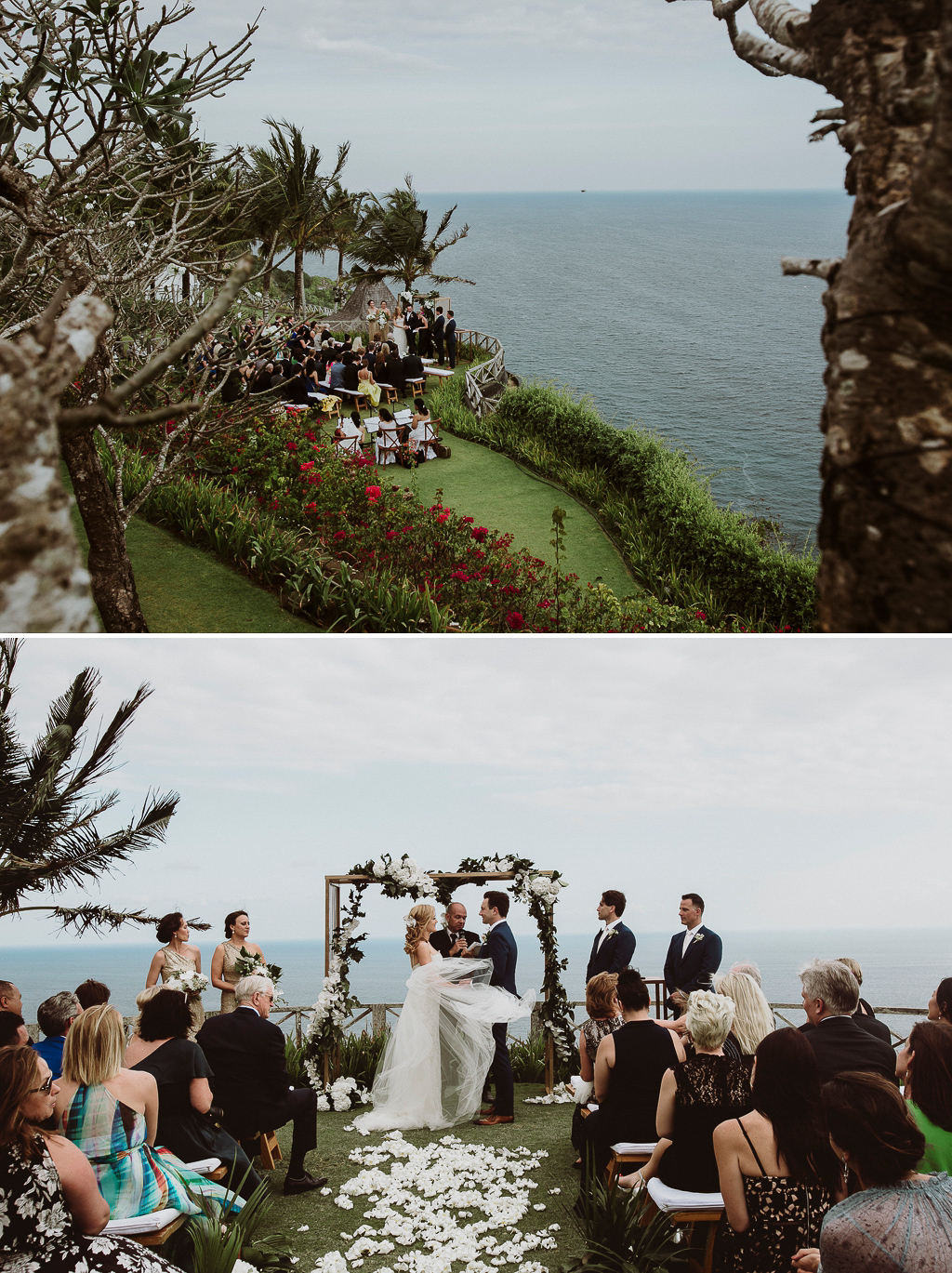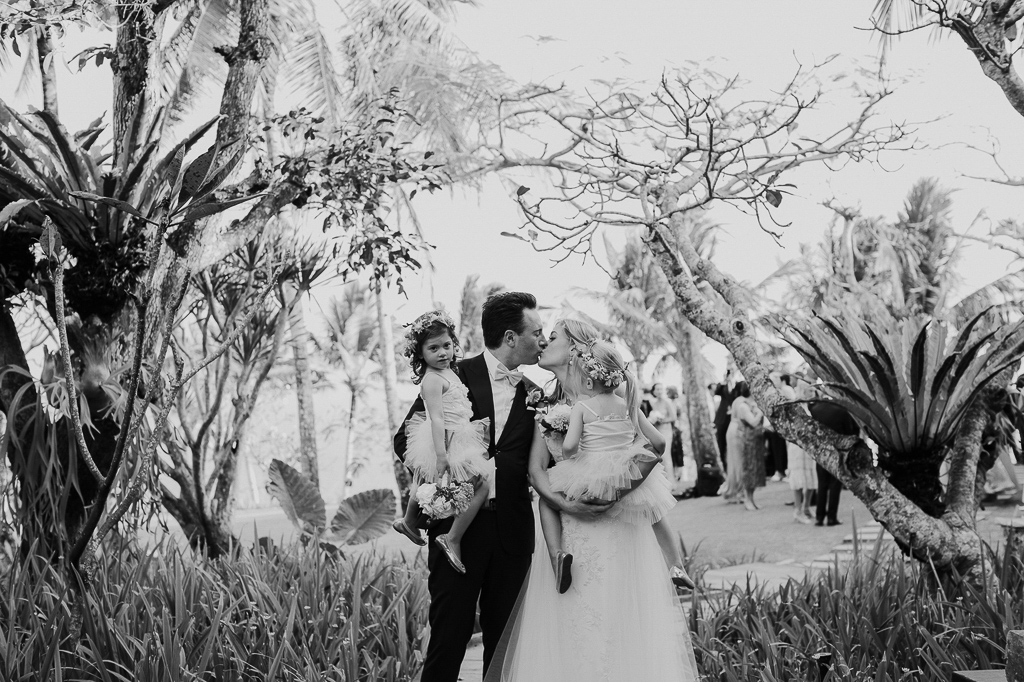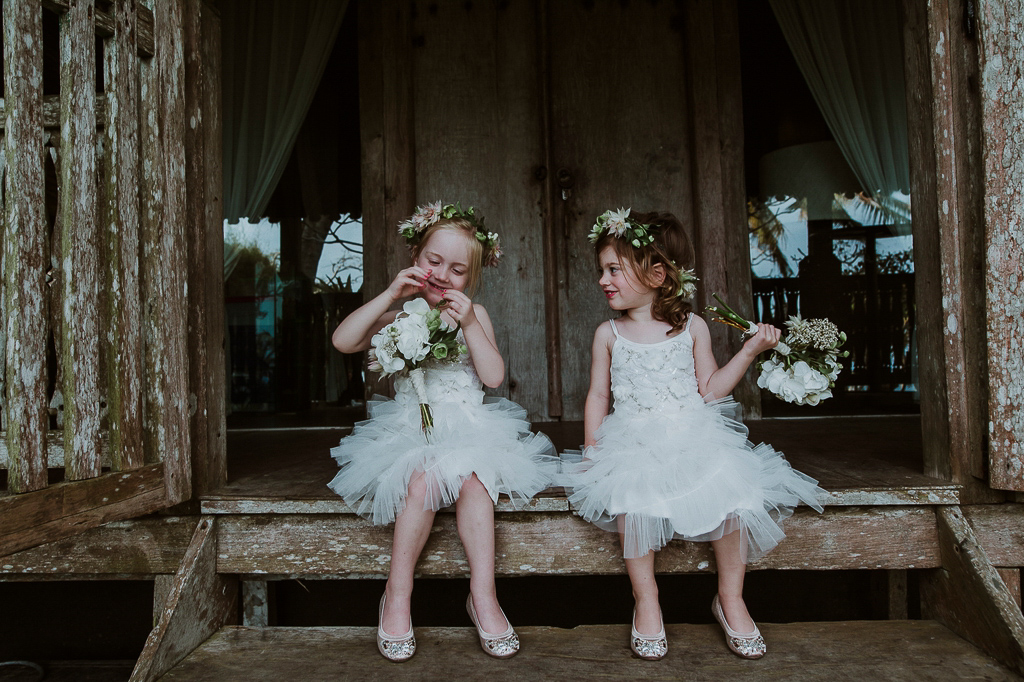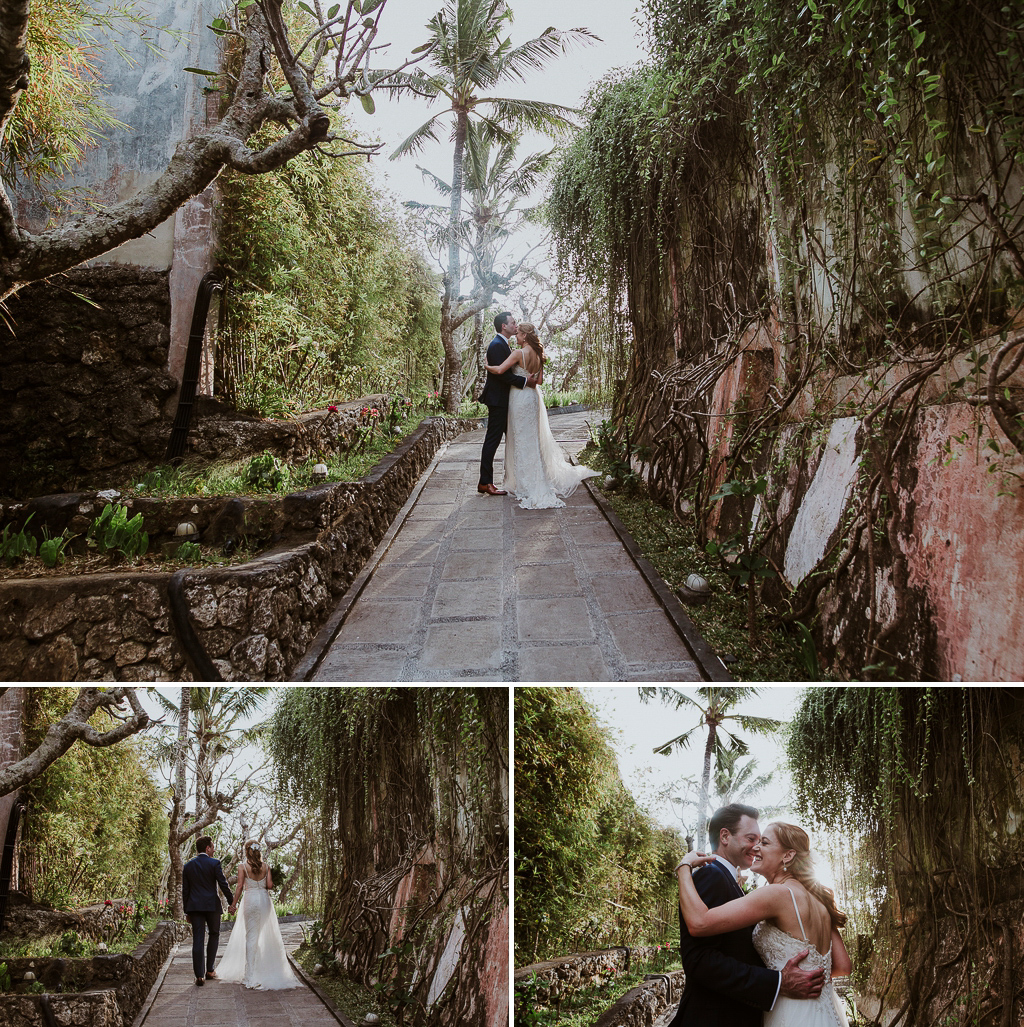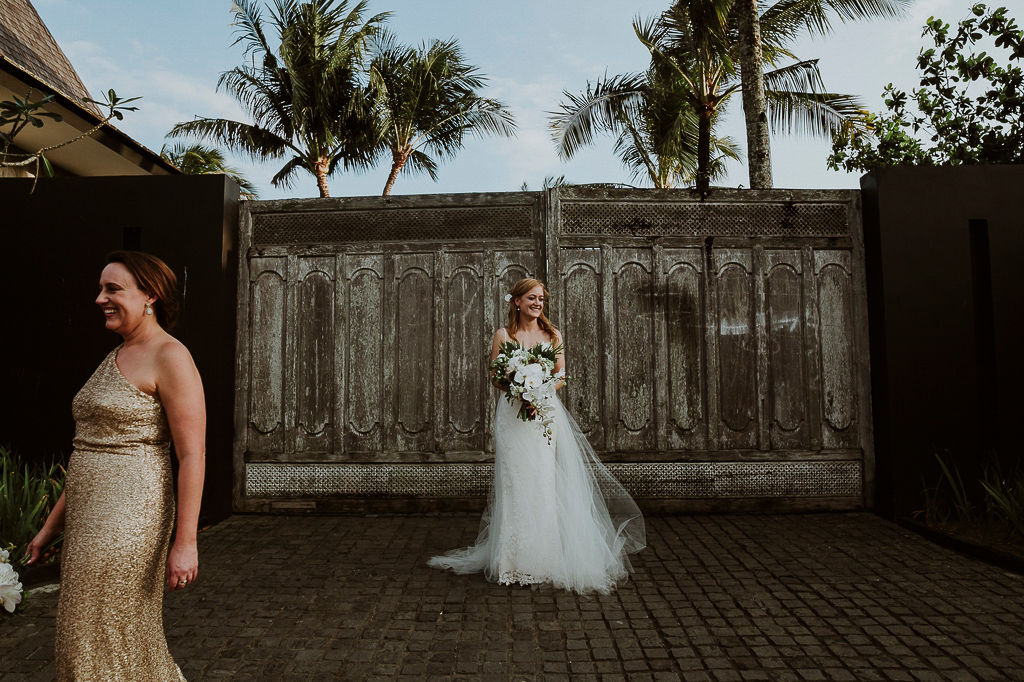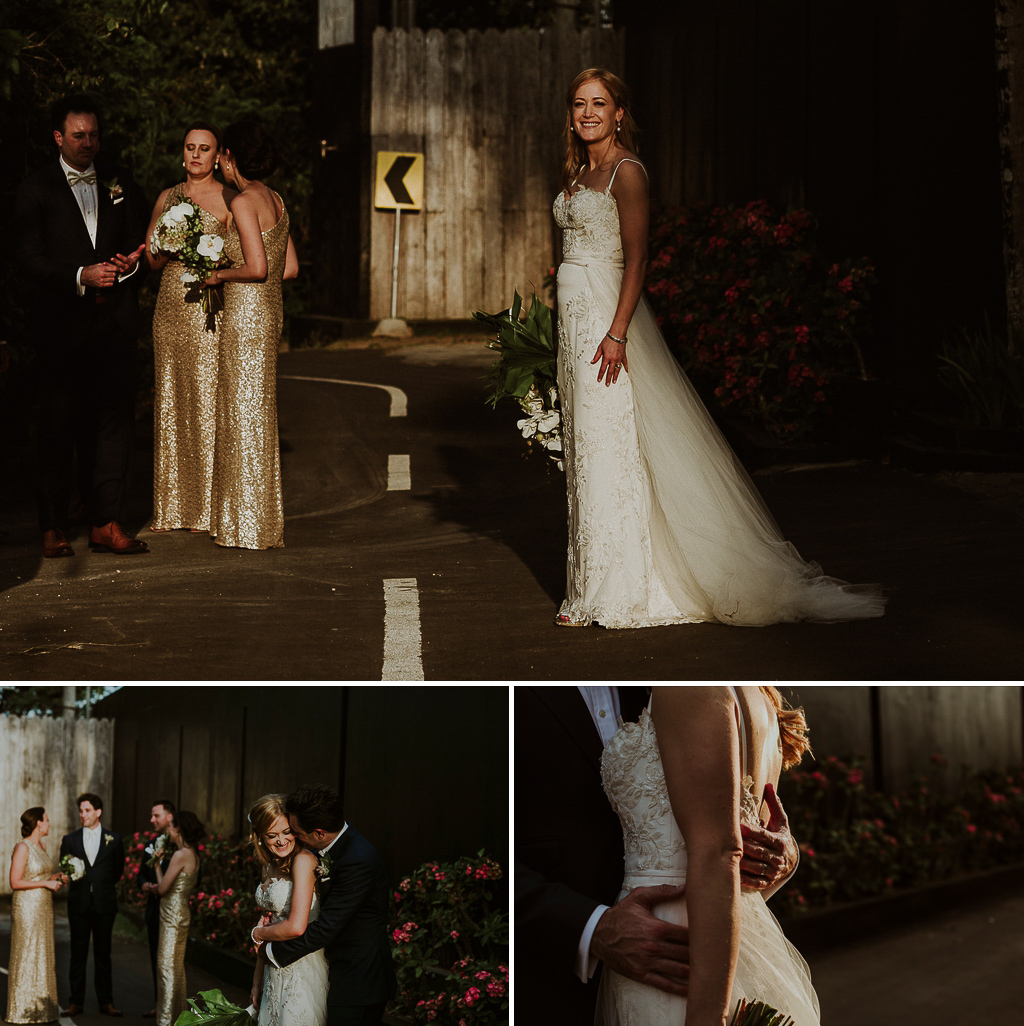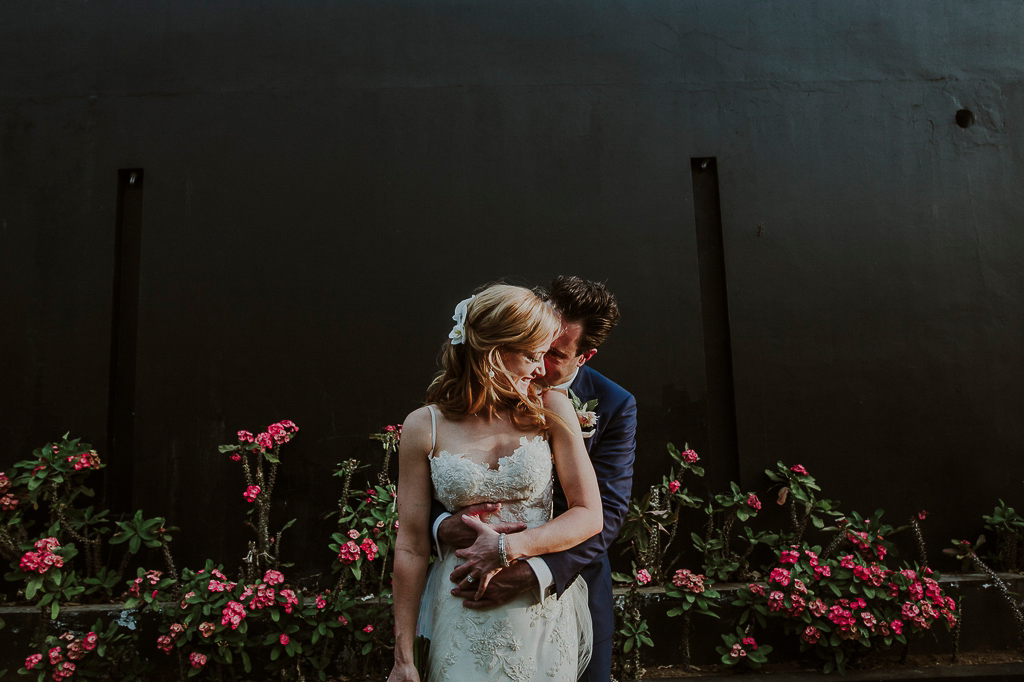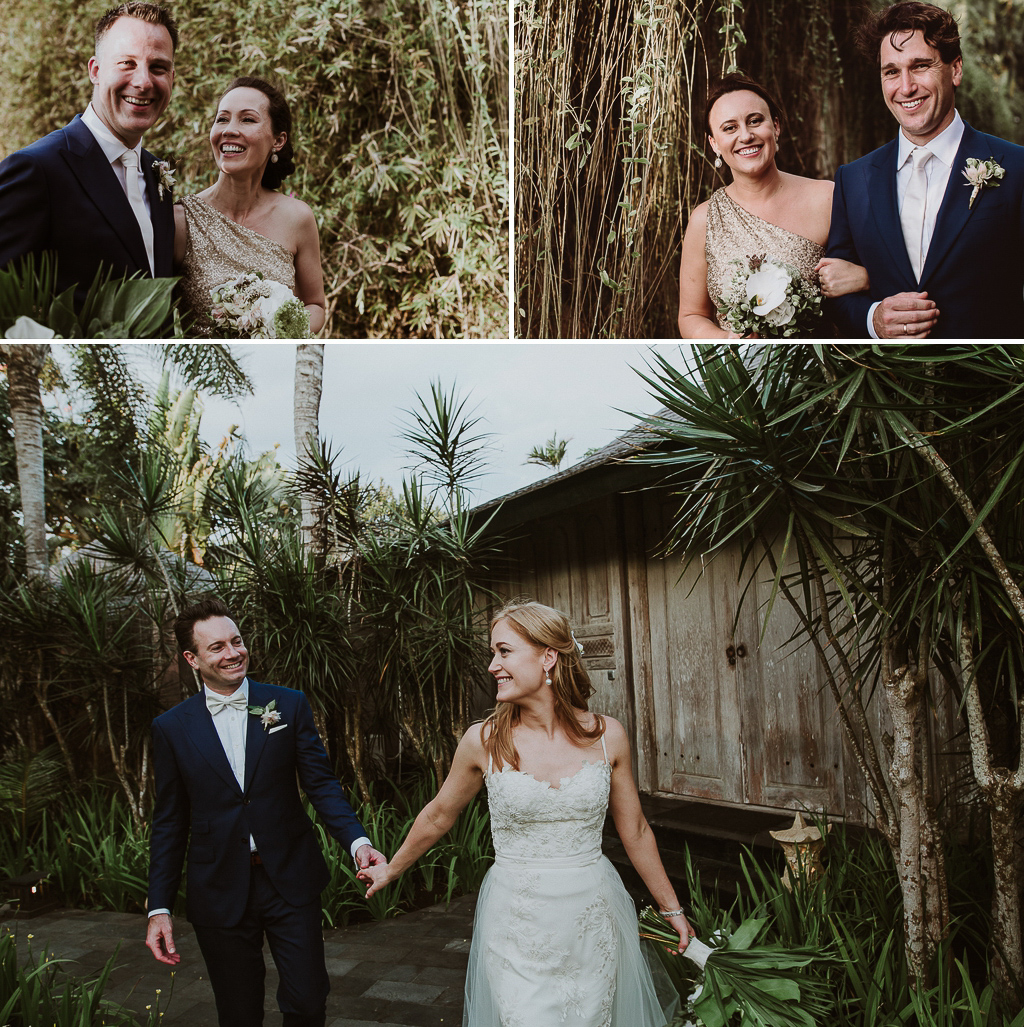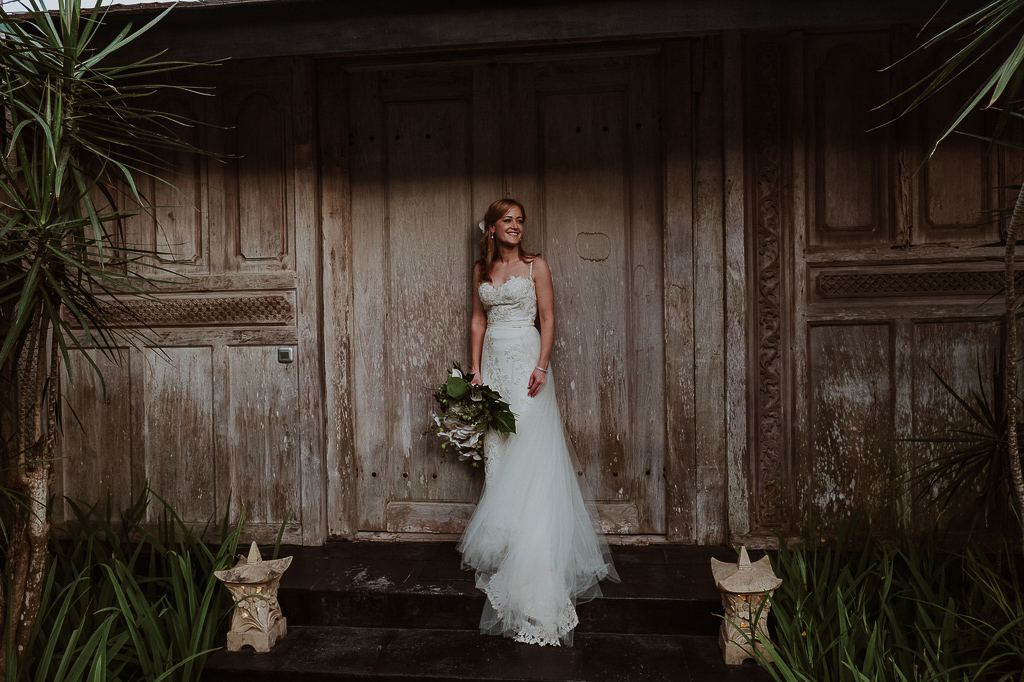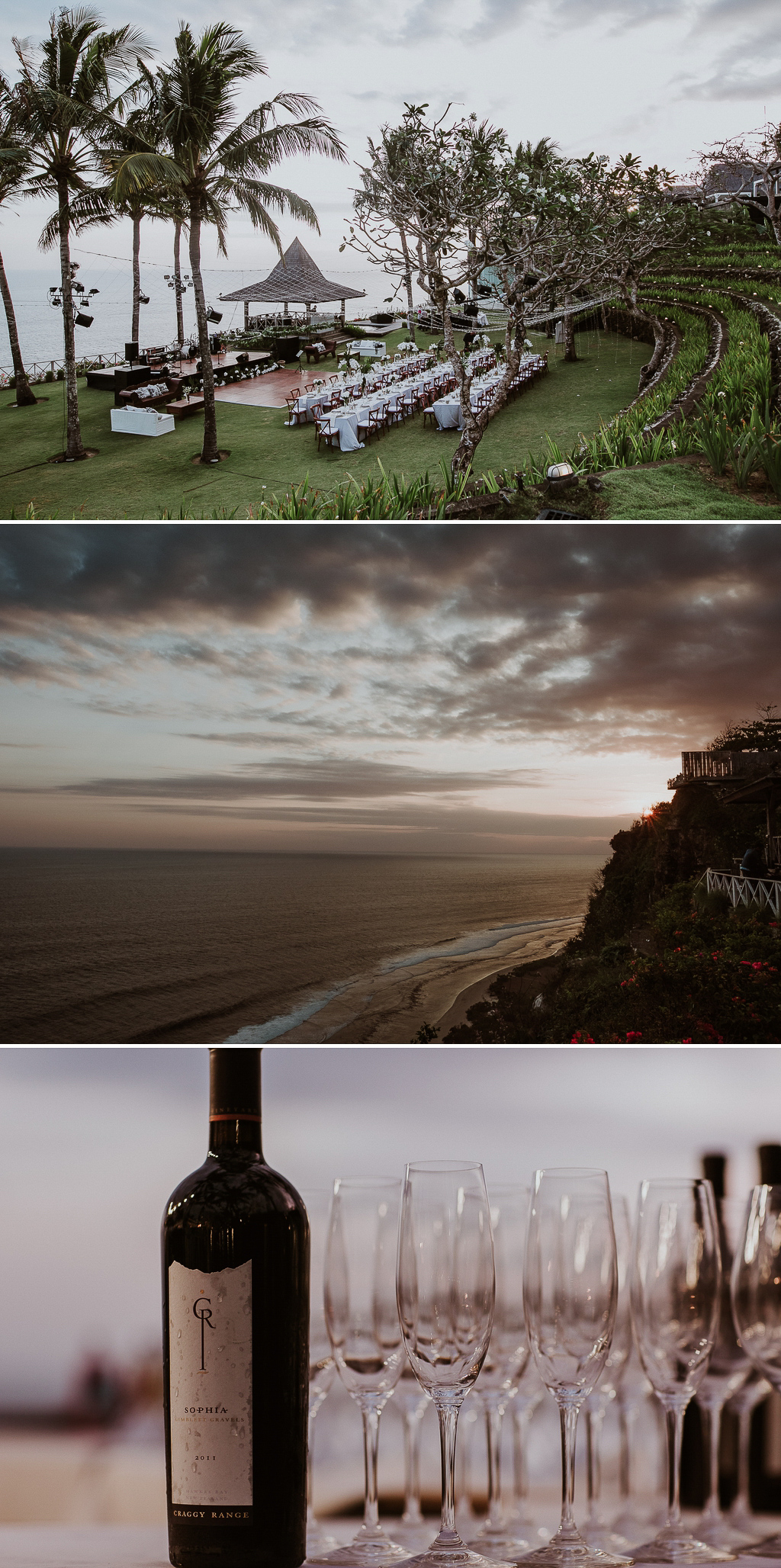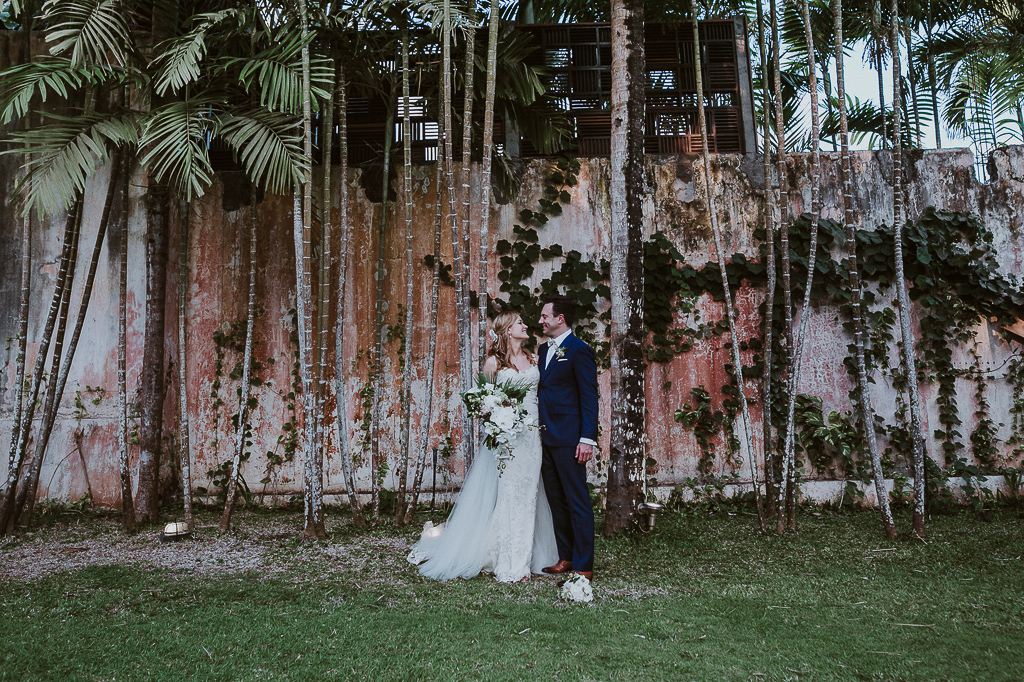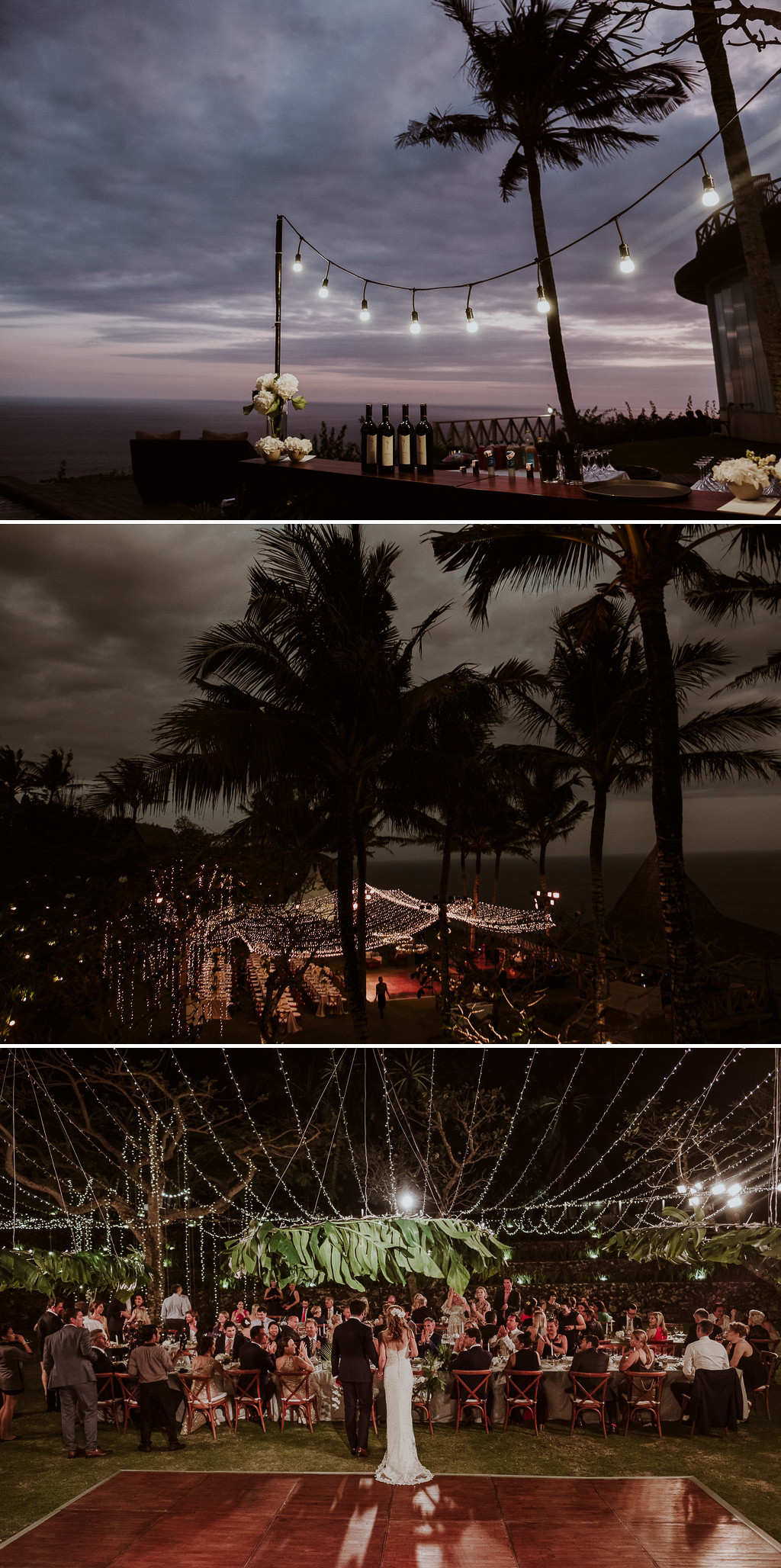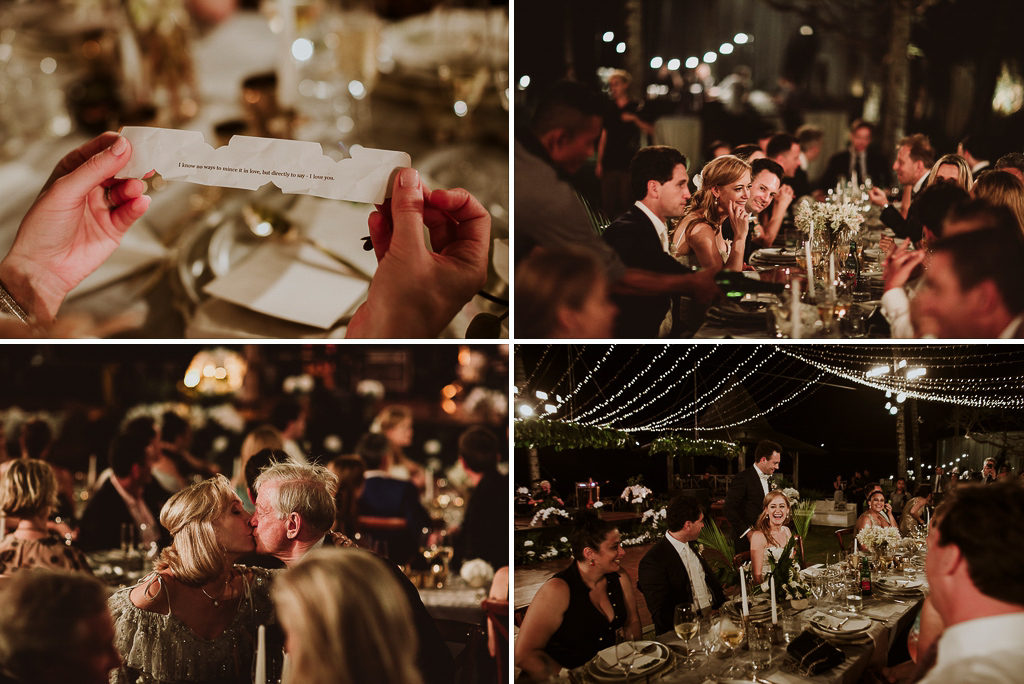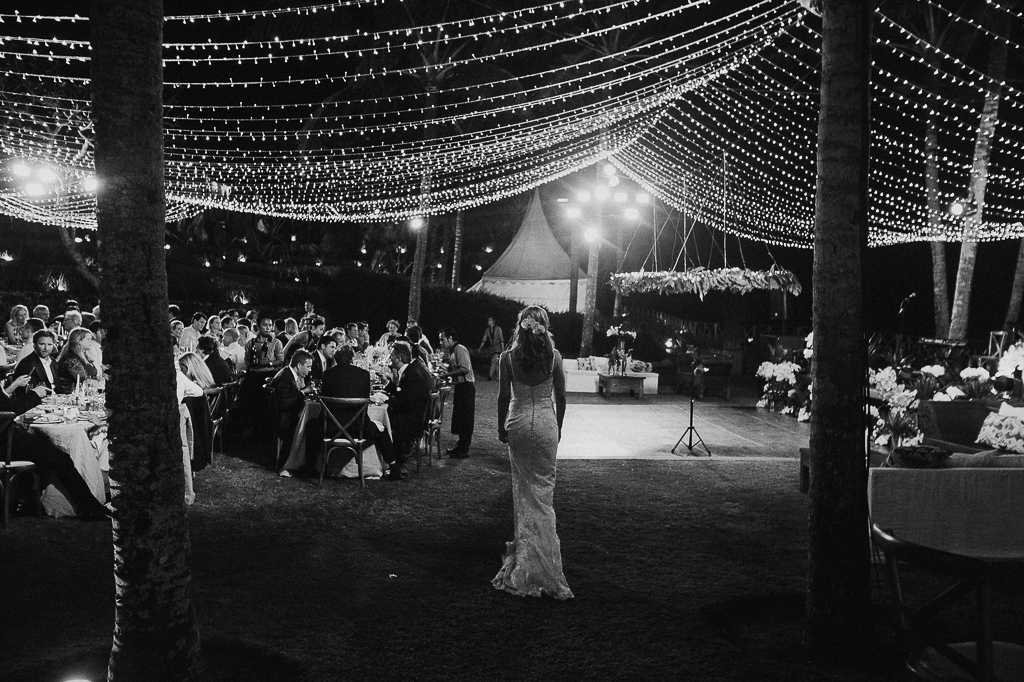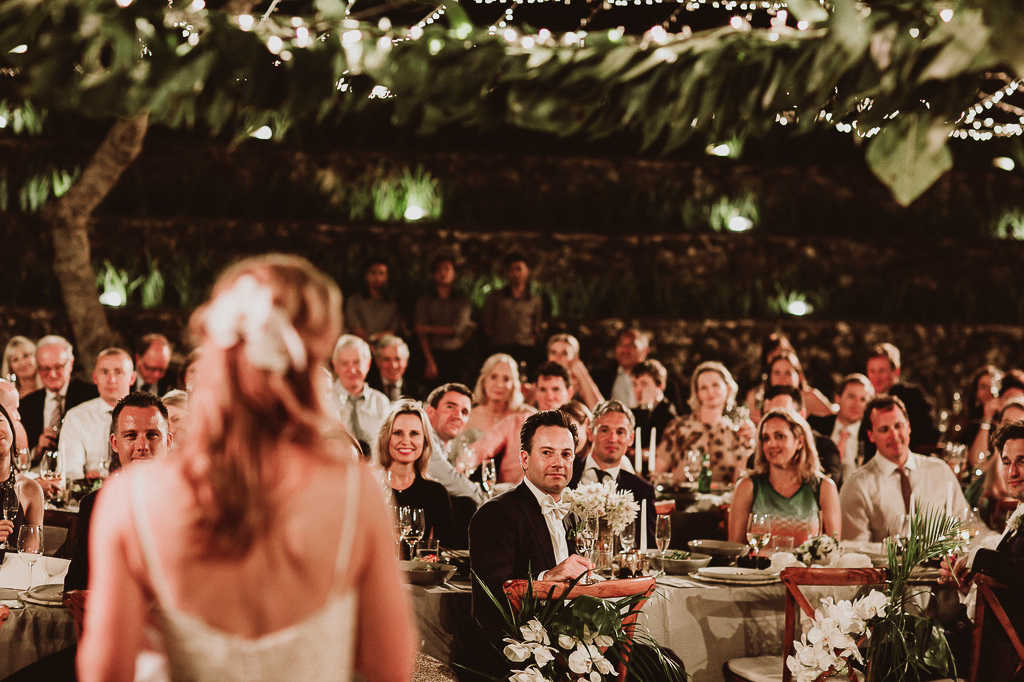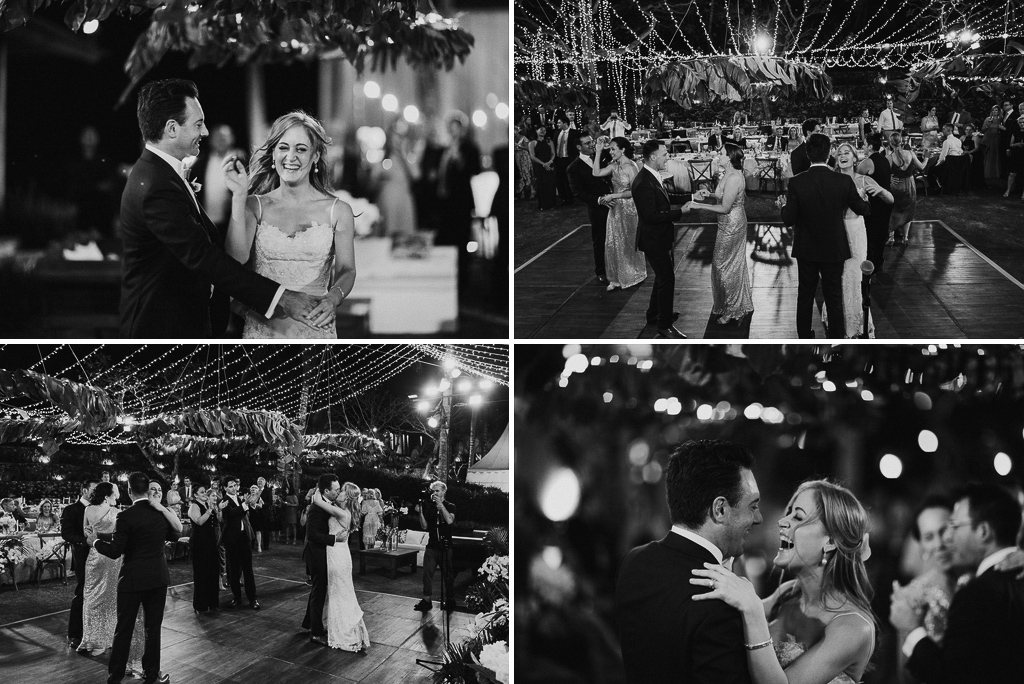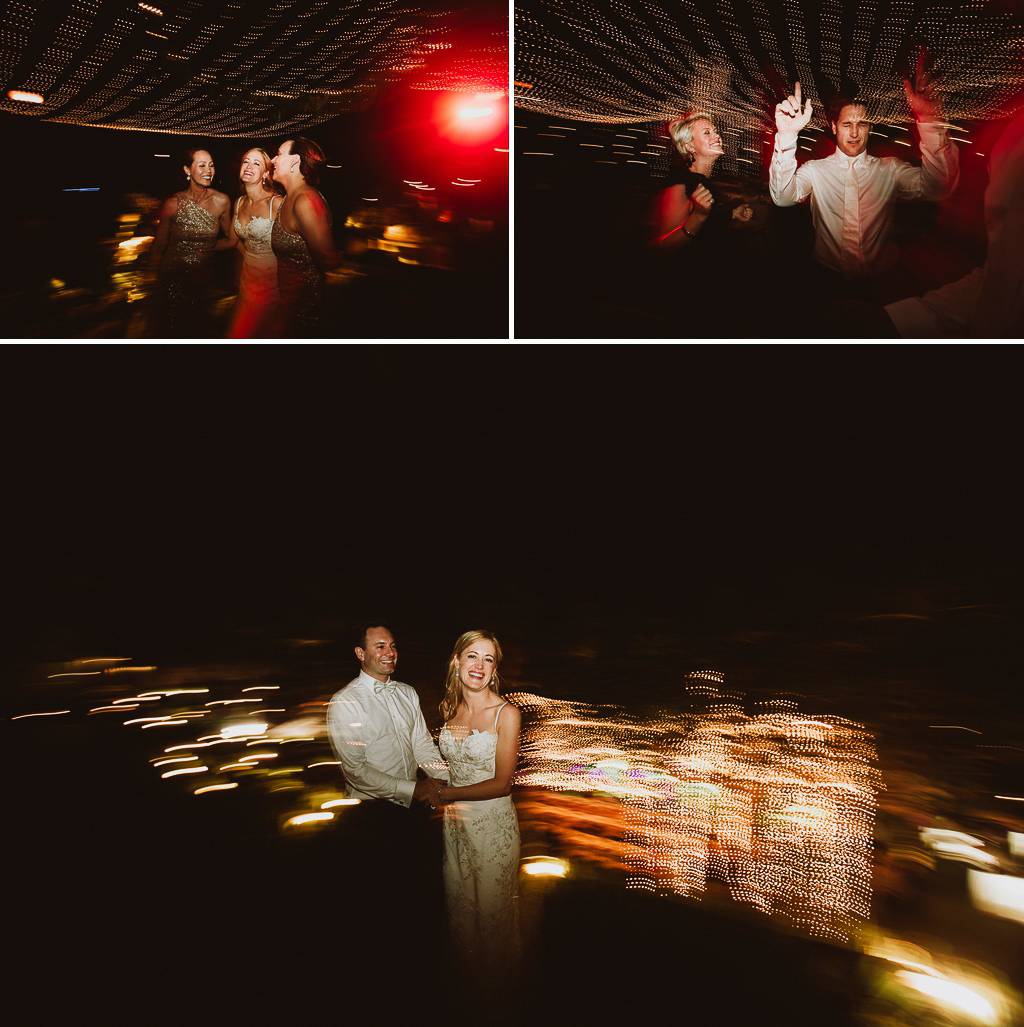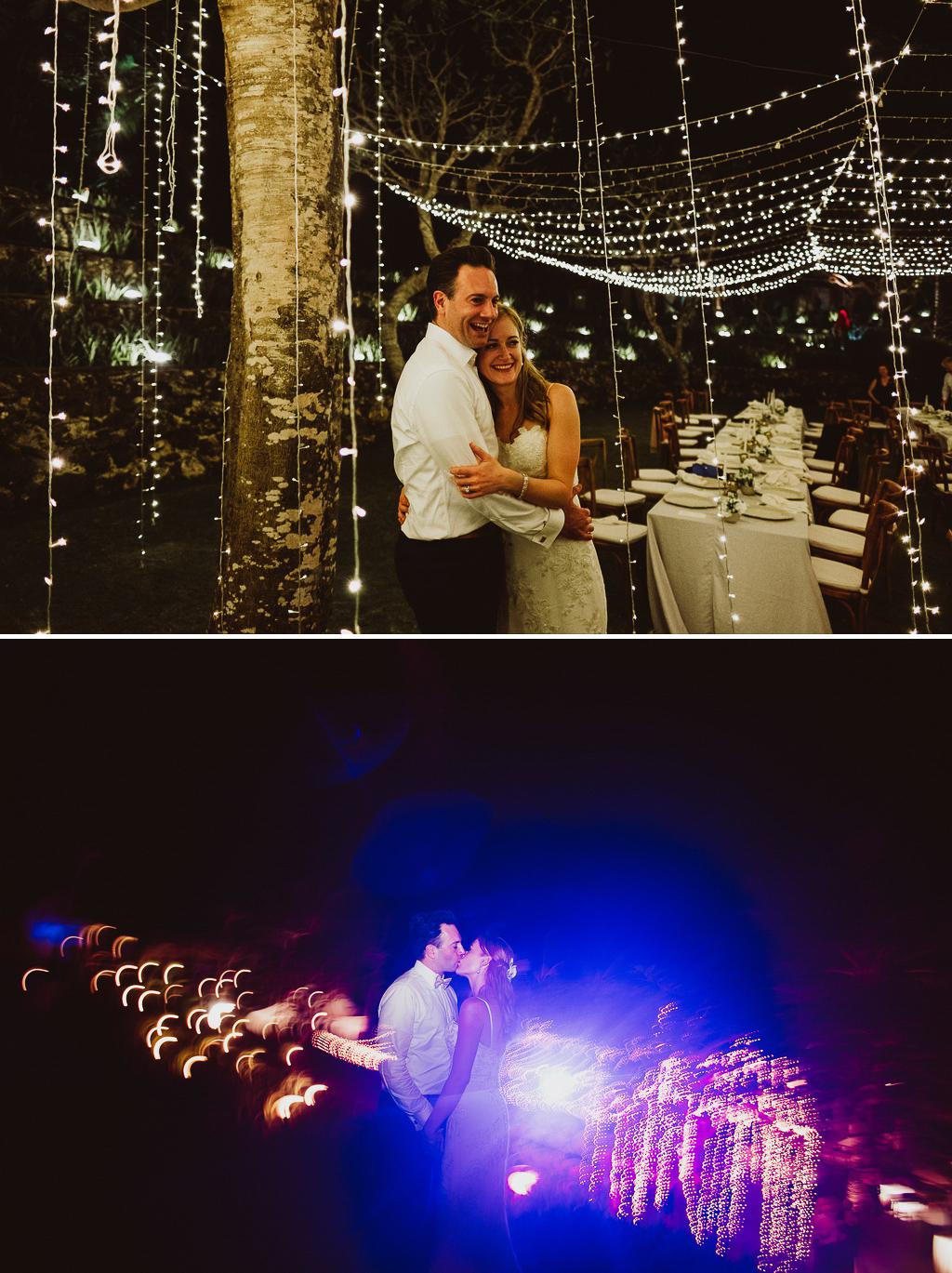 Venue: Khayangan Estate Bali www.khayanganestate.com
Dress: Lisa Gowing www.lisagowing.com
Celebrant: Greg Egli www.amethyst-bali.com
Event Planner: Paper Diamonds www.paper-diamonds.com
Catering: Merah Putih
Video: Joey Willis